mississippi
new venture challenge
October 17, 2017
1:00 p.m.
The Mississippi New Venture Challenge is Innovate Mississippi's annual state-wide pitch competition and is open to all Mississippi innovation and technology entrepreneurs. Selected applicants compete in adult and student categories.
This year we have over 30 startups competing for cash and in-kind services. Come watch their fast-paced startup pitches and hear some great ideas for innovate companies! 
The top three presentations in each category are awarded cash, in-kind service-based prizes (including marketing assistance, office space, web-hosting, etc.) and an invitation to engage with Innovate Mississippi for further assistance in getting their business to market.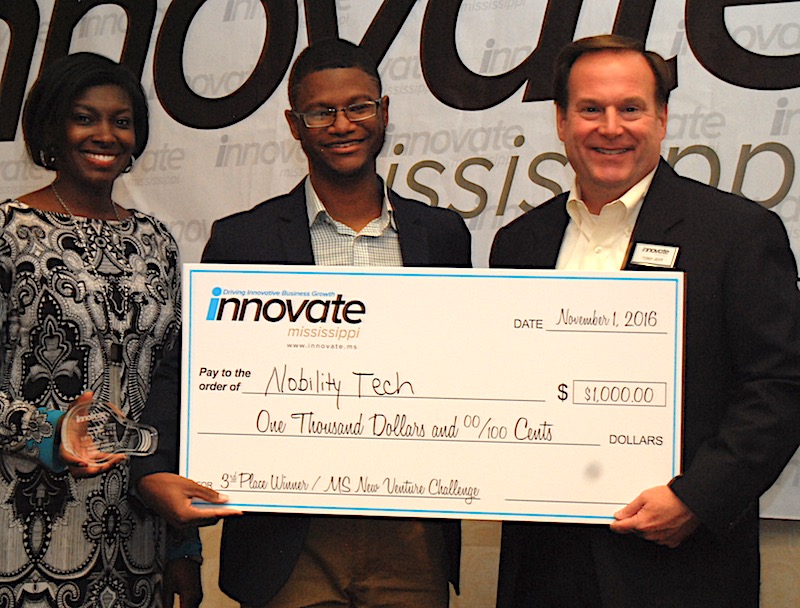 mississippi new venture challenge sponsorships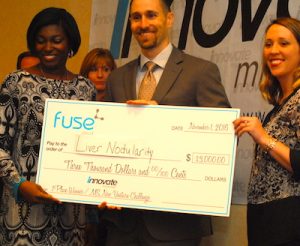 Sponsorship of the Mississippi New Venture Challenge offers measurable impact for your business. Innovate Mississippi generates press releases highlighting each team that participates with distribution to all major news outlets and the hometown newspapers of each participant. With 40-45 teams representing 50-plus different hometown locations, this event has a tremendous footprint of exposure for sponsors representing their support of entrepreneurship and innovation. In addition, sponsors receive recognition in the Innovate Mississippi monthly newsletter, with a distribution to over 2,800 business leaders, elected officials, investors and innovators statewide.
Presentation of first-place check of $3,000 to the winner of either post-revenue, pre-revenue or student category
Check presentation photo between sponsor representative and first-place prize winner – photos will be included in press release distributed to major news outlets statewide. The photo will also be recognized in Innovate Mississippi's e-newsletter
Invitation for a guest post on the New Venture Challenge Facebook page
Provide a prize to a team or individual
Recognition in signage and handouts during the event
Recognition in all promotional and media materials before and after the event
Live recognition during the reception
Distribution of your marketing materials
Presentation of second-place check of $2,000 to the winner of either post-revenue, pre-revenue or student category
Check presentation photo between sponsor representative and second-place prize winner – photos will be included in press release distributed to major news outlets statewide. The photo will also be recognized in Innovate Mississippi's e-newsletter
Provide a prize to a team or individual
Recognition in signage and handouts during the event
Recognition in all promotional and media materials before and after the event
Live recognition during the reception
Distribution of your marketing materials
Presentation of third-place check of $1,000 to the winner of either post-revenue, pre-revenue or student category
Check presentation photo between sponsor representative and third-place prize winner – photos will be included in press release distributed to major news outlets statewide. The photo will also be recognized in Innovate Mississippi's e-newsletter
Provide a prize to a team or individual
Recognition in signage and handouts during the event
Recognition in all promotional and media materials before and after the event
Live recognition during the reception
Distribution of your marketing materials
Recognition in promotional and media materials before and after the event
Recognition in signage and handouts during the event
Distribution of your marketing materials
Support Innovate Mississippi New Venture Challenge with anything that will benefit the entrepreneurial community (press coverage, marketing, swag, etc.)