ACCESS ACCELERATE VIRTUAL ALL YEAR!
Now in its 21st year, Accelerate, the Conference on Technology Innovation, offers Mississippi stakeholders an annual gathering to network, explore, learn and be inspired.
The live event is over, but you can still register to access recording and the networking tools. Check it out!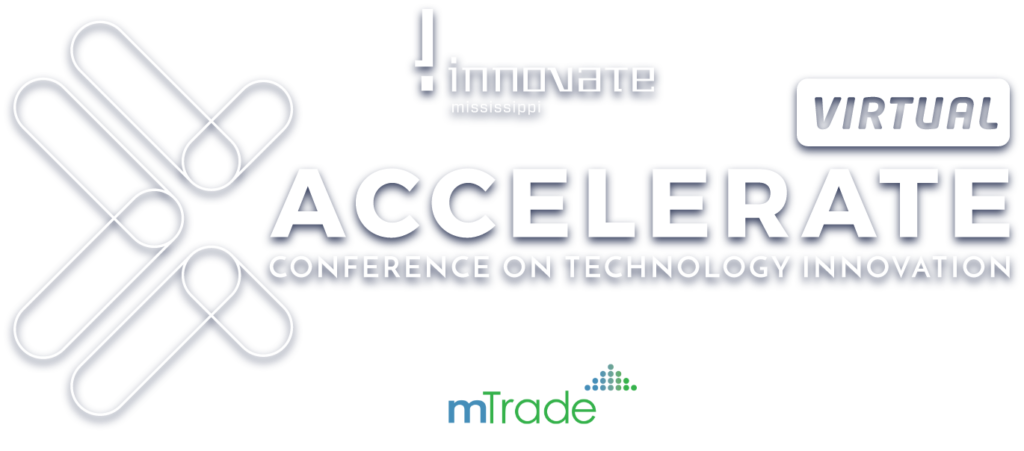 Theme: Partnering on Mississippi's Entrepreneur Economy
Supporting "young firms" and the ecosystem in which they thrive is critical to growing Mississippi's economy while combatting brain drain in the Magnolia State.
A recent study published by Heartland Forward showed that serious economic impact can result from encouraging the growth of young firms.
Elected officials, municipalities, universities, investors and incubators all have a role in paving the way for these high-growth companies to  flourish—and put down roots in the state.
DAY ONE
During the Company & Investor Spotlight, we hear pitches from Mississippi startups and wisdom from Mississippi investors who will discuss what they're looking for from young firms and where Mississippi's entrepreneur economy can grow.
DAY TWO
We launch Accelerate 2020 with Ross DeVol, lead author of the Heartland Forward study, who will lay out his findings in a Fireside Chat with Oxford-Lafayette County's Jon Maynard. For the rest of the day, discussions look specifically at how we can grow the entrepreneurial economy by bolstering regional partnerships and working together within the state, with the goal of reducing brain drain and creating new opportunities for Mississippians.
DAY THREE
Join us for "Block and Tackle" — discussions by and for entrepreneurs in Mississippi to discuss the nitty-gritty of product, marketing, funding and more.
COMPANY & INVESTOR SPOTLIGHT
1:30 p.M. to 5:00 p.m.
Special Guest: Lt. Gov. Delbert Hosemann
The Company and Investor Spotlight is a half-day dedicated to showcasing some exciting startups that entrepreneurs have launched in Mississippi. This year our companies will offer virtual presentations with live Q&A to follow.

The showcase will also feature investor panels with educational info for both investors and entrepreneurs on topics such as the investment process and access to remote investors and opportunities.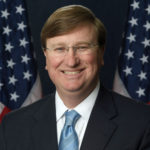 8:30 a.m. Welcome from Governor Tate Reeves
VIP AND MENTOR LOUNGE:
9:30am – 11:40am
The VIP & Mentor Lounge offers pre-scheduled, 20-minute meetings between our high-level attendees and entrepreneurs. (Please RSVP!)
This is an opportunity for entrepreneurs to have access to some of Mississippi's most successful business leaders along with several service providers and mentors to get one-on-one advice on starting, growing and scaling your business.
VIPs:
Bill Rayburn & Lois Lovelady, mTrade
Jan & Lawrence Farrington
Ben Walton, Mississippi Small Business Investment Company Program
Mentors:
Whit Rayner, Jones Walker
Anne Turner, Anne Turner, PC
Michael Denny, Grantham Poole
Blake Howe & Soden Ka, Smartzweb
John McCallum, Grantham Poole
Bryan Carter, ThinkWebstore
"Chief Impossibility Officer" Joe M. Turner is the founder and principal speaker and performer at Turner Magic & Keynotes, providing world-class corporate entertainment and insightful keynotes for clients across the United States and worldwide.
A summa cum laude graduate of Mississippi State University, Joe's corporate experience is primarily in the area of change management and human performance.
As a speaker and entertainer, Joe leverages the impact of the illusion arts to captivate, communicate, and connect audiences and ideas. He has won numerous awards as a performer and speaker in the United States and abroad. He performs around the world, from the Hollywood Magic Castle to the London Palladium, as well as on Crystal Cruises. He has been seen on Good Morning America, Nightline, CNN Headline News, and countless other broadcasts both locally and internationally.
Find Joe on Twitter at @turnermagic and online at turnermagic.com.
We've assembled an exciting group of speakers for Accelerate: the Conference on Technology Innovation this year. From startup veterans to educators to industry leaders, this group will look at the tools and teams we can pull together to help young firms thrive.
FIRESIDE CHAT:
Nov 11, 2020
New research demonstrates that knowledge-intensive and Main Street entrepreneurs—especially young firms—are critical to long-term economic success for a town, city or state. A strong, vibrant entrepreneurial ecosystem drives job and wage growth in metropolitan and micropolitan regions. How those municipalities support growing young firms is critical to their overall success.
Heartland Forward CEO and President, Ross DeVol, will discuss how urban and regional economic development is undergoing a sea of change. Guiding the discussion will be Jon Maynard, of the Oxford-Lafayette EDF, which is touted in the report as a model micropolitan in the South.
They'll discuss the key to success today: building thriving clusters and ecosystems for young, entrepreneurial high growth firms.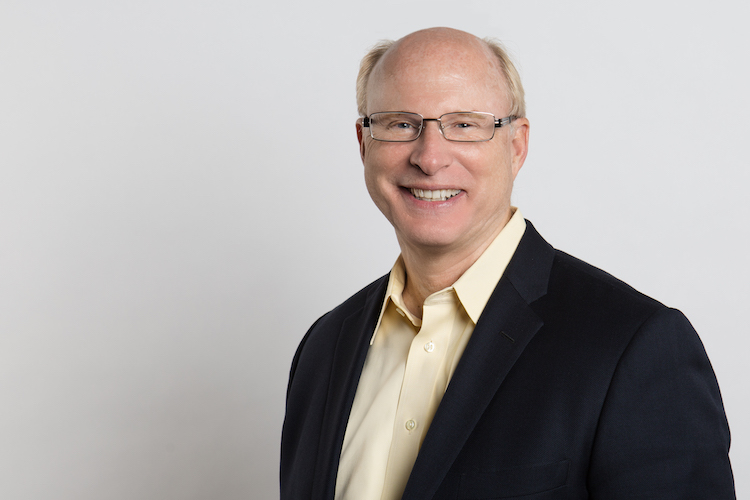 Ross Devol
Ross DeVol is President and CEO, Heartland Forward. Heartland Forward's goal is to promote regional innovation and entrepreneurial ecosystems that foster job creation, wage gains and economic growth for the American Heartland.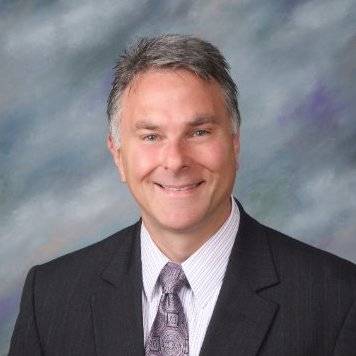 Jon Maynard
Jon Maynard currently serves as President and CEO for the Oxford-Lafayette County Economic Development Foundation (EDF) , a public private partnership whose mission is to be a leader in creating opportunities for responsible economic investment and to thereby raise the per capita income for all citizens of Lafayette County.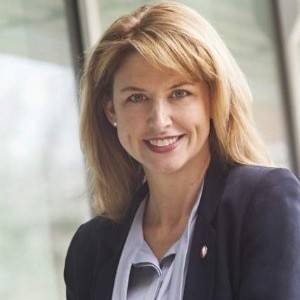 Allyson Best
Allyson Best is the director of technology commercialization at the University of Mississippi. She has a bachelors from Clemson University in marketing and an MBA with a focus on pharmaceutical science from the University of Mississippi. She has served in numerous positions including the chair of the board of directors of the Oxford-Lafayette County Chamber of Commerce, but also internationally within the Association of University Technology Managers.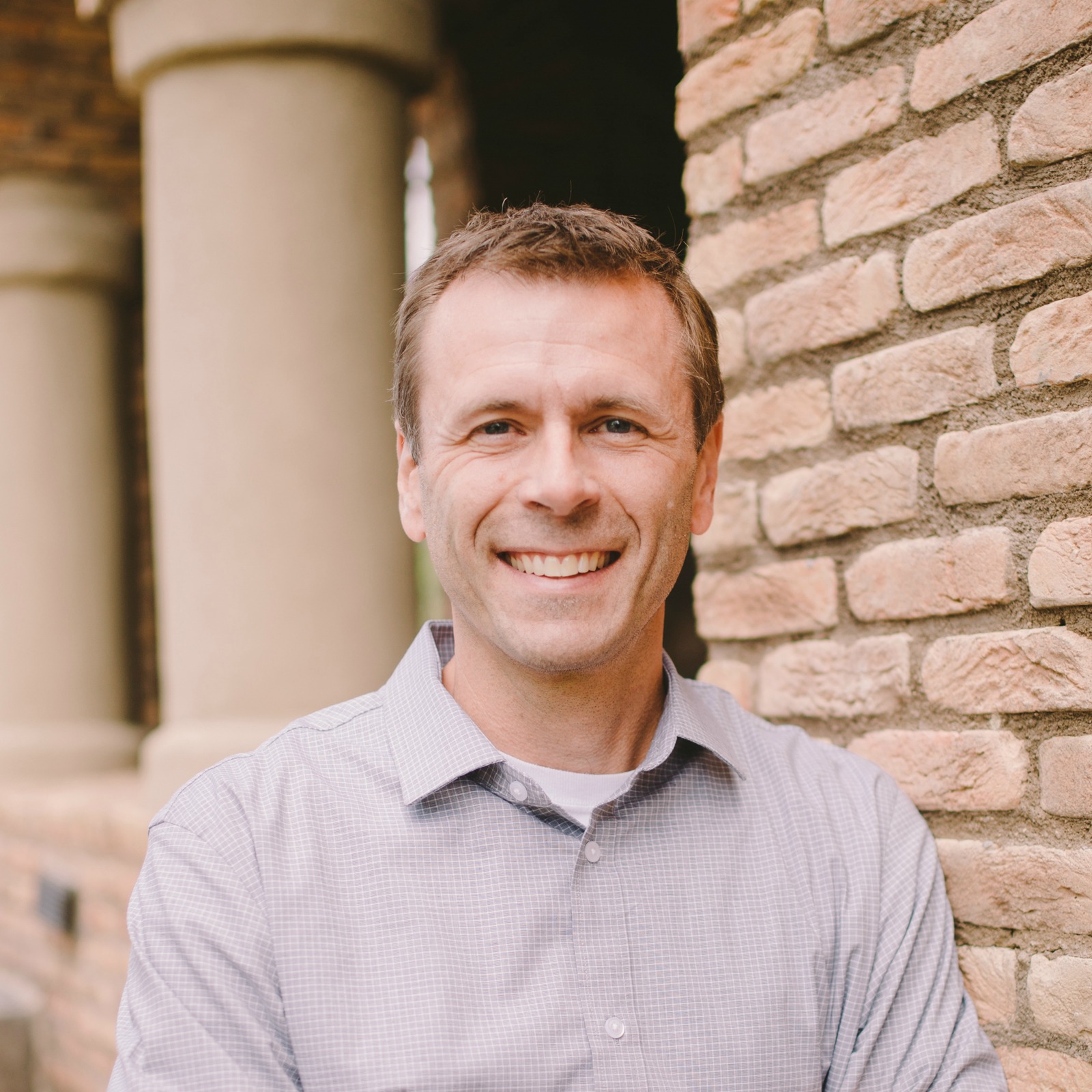 Kurt Black
Kurt Black is the president of Glenwood Digital, an agency that helps businesses with customer acquisition and retention. He works primarily with software companies, app developers and other tech-related businesses to design and build effective lead generation campaigns. Black is the author of Book More Business, where he teaches consultants and entrepreneurs how to quickly create a short book and build an automated marketing funnel.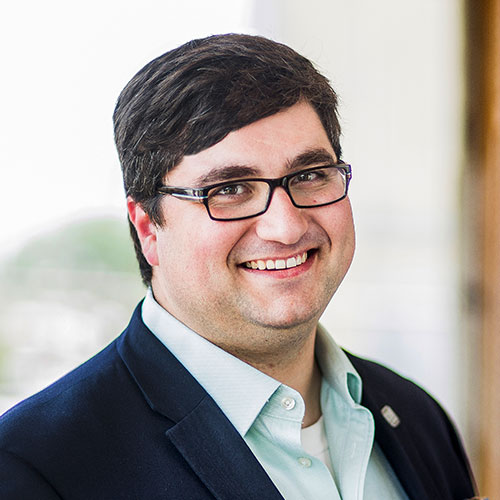 Harold J. Callais II
Harold J. Callais II, "Hal" is a Managing Partner and the Chief Investment Officer of Callais Capital Management. He oversees all investment activity, portfolio management, and directly engages with portfolio companies to deliver value to their management teams. Hal has sourced, analyzed, negotiated, and closed over $138 million in direct transactions. Under his leadership, Callais Capital Management has returned in excess of $30 million to its investors.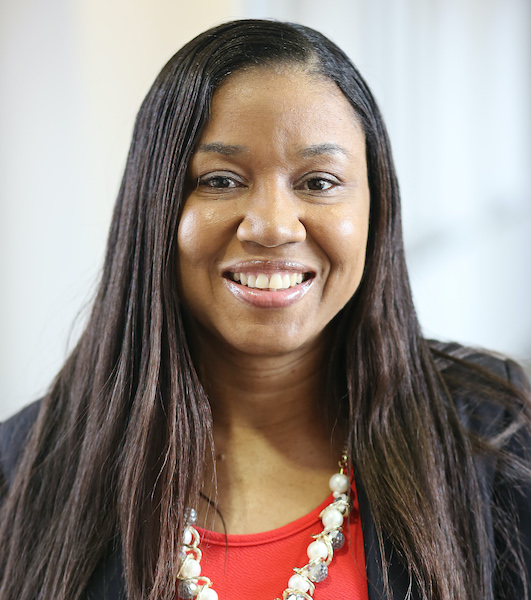 Dr. Almesha Campbell
Almesha L. Campbell, Ph.D. is currently the Assistant Vice President for Research and Economic Development at Jackson State University (JSU).

In this capacity, she supports the Vice President with the overall direction of the Division of Research and Economic Development, which overseas Grants and Contracts, Sponsored Programs, Research Compliance, Technology Transfer and Commercialization, Federal Relations, and the Center for Innovation, Entrepreneurship and Economic Development (CIEED).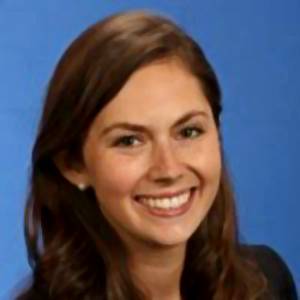 Caroline Crumley
Caroline Crumley is a Director at Benson Capital Partners, a New Orleans-based investment fund organized by Gayle Benson. At BCP, Crumley is responsible for making investments in scalable companies across the southern US, with the goal of generating healthy returns and also spurring innovation in the Gulf South region. Previously, Crumley worked at Citigroup on the Industrials Corporate & Investment Banking team, providing advisory and financing services for clients in the transportation sector. Crumley received her B.B.A. in Mathematics from Vanderbilt University.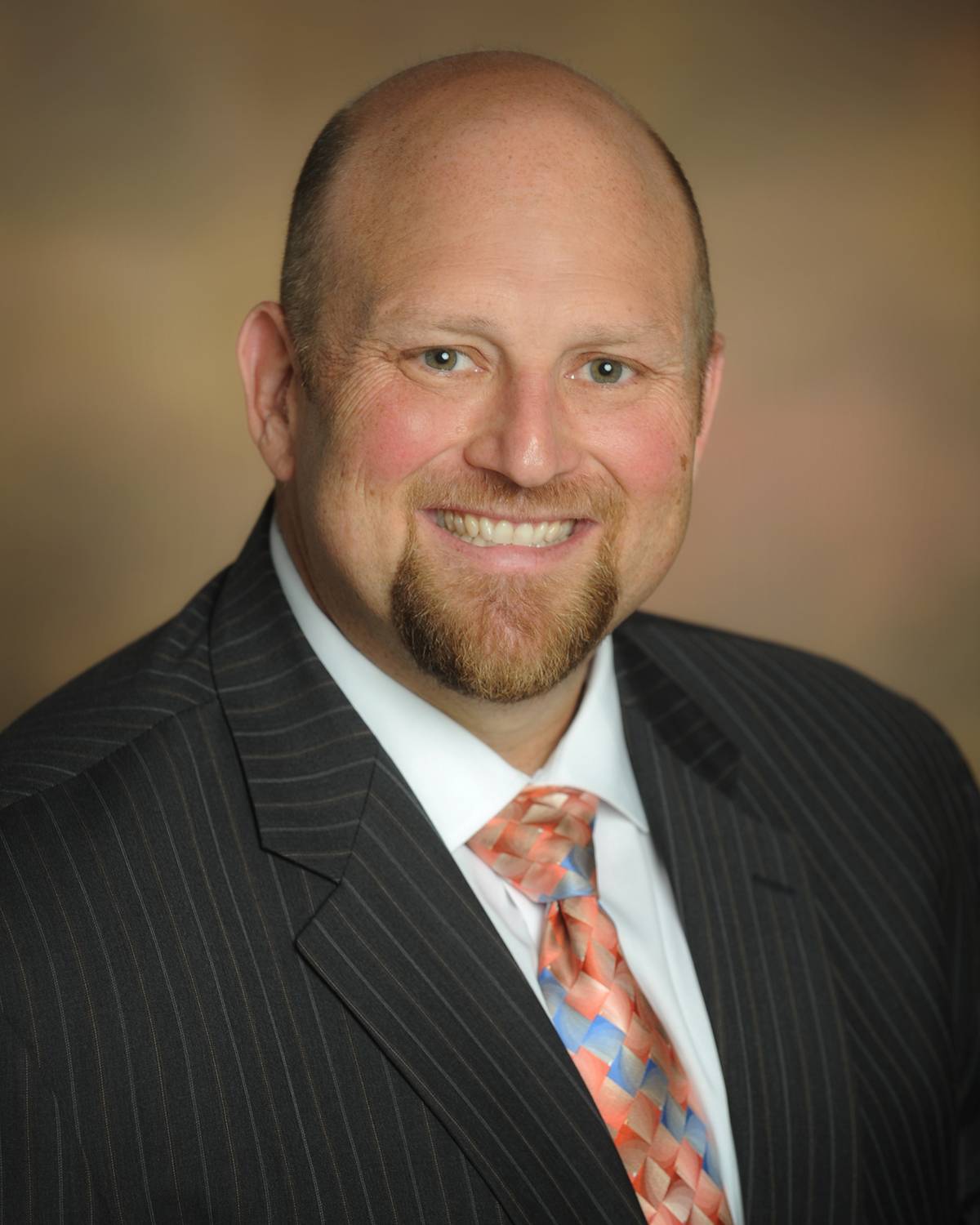 Dr. Brian Cuevas
Dr. Brian Cuevas is the director of the Office of Technology Development at the University of Southern Mississippi (USM) and has over fifteen years of industry experience in the development of highly regulated medical products. An industry expert in product commercialization and feasibility, Dr. Cuevas joined USM in May of 2019 to apply his industry experience in assisting the university with bridging the commercialization innovation gap of USM's technology. Originally from the Mississippi Gulf Coast, Dr. Cuevas is excited to be able to participate in advancing the knowledge-based economy in his home state of Mississippi.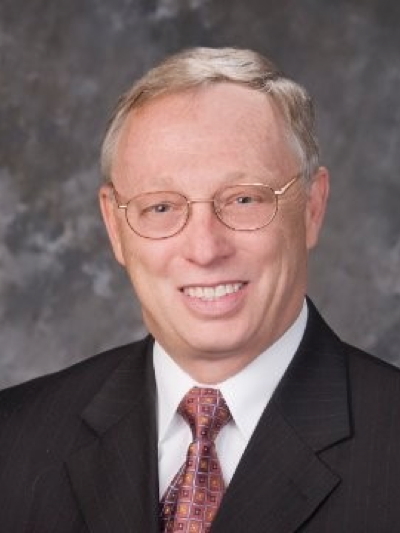 Joe Donovan
Joe Donovan is director of the Entrepreneur Center at the Mississippi Development Authority and has been best described by the Mississippi Business Journal as a "serial entrepreneur." Prior to MDA he was the principle at The Donovan Consulting Group. As the first Director of Entrepreneurial Development at Millsaps College, Else School of Management he coordinated a new core focus on entrepreneurship within the Undergraduate and Graduate business programs at Millsaps College.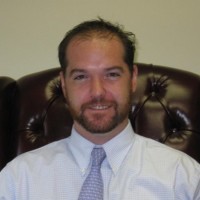 Bobby Gillon
Bobby Gillon brings 15 years of business development and investment experience—with a focus on small businesses and real estate—to his roles as director for both Petros MSBIC and The District on Howard Avenue, in Biloxi. Gillon has been on the Mississippi Gulf Coast since 2017, working with commercial property owners, community stakeholders, and small businesses in South Mississippi on urban redevelopment projects and economic development for the region. Prior to his move, Gillon spent 12 years as founding member and partner of Signature Group, a Connecticut-based investment firm.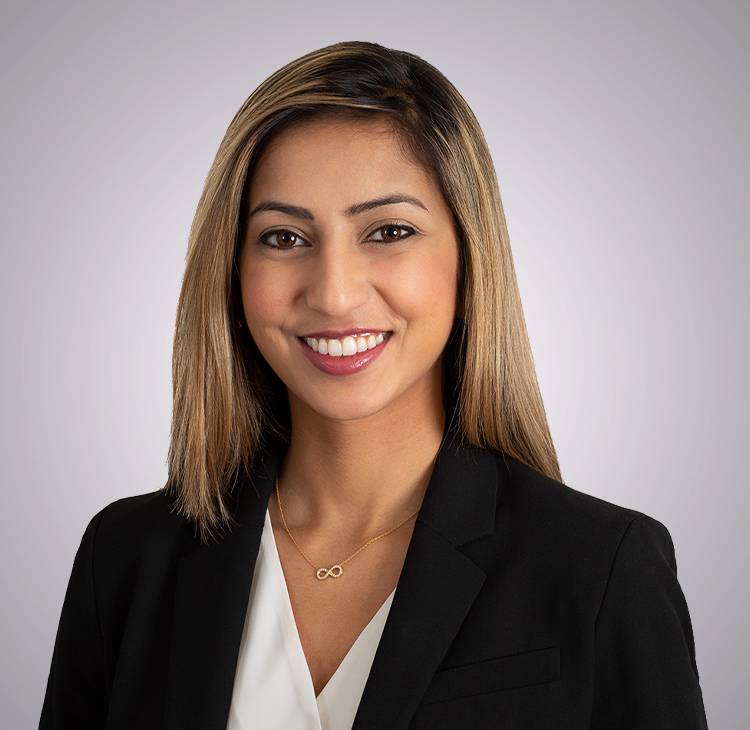 Ria Goel
Ria Goel is an associate at GI Partners, a middle-market private equity firm based in San Francisco investing out of its fifth fund of $2.8B. At GI, Ria invests in business services companies and works with Access Information Management, a document storage business, and American Residential Services, a residential heating, ventilation and air conditioning company, on value creation initiatives to drive both organic and inorganic growth.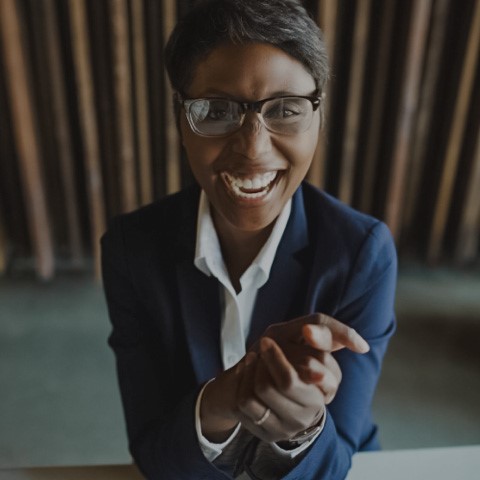 Angela Grayson
Angela J. Grayson, CIPP/US, CLP is an accomplished nationally recognized lawyer, speaker, and author. She is principal member and founder of Precipice IP PLLC. PRECIPICE is an award-winning consultancy and technology law boutique specializing in patent, trademark, copyright, and data law. PRECIPICE helps entrepreneurs and technology-focused businesses protect their products, brands, designs and data.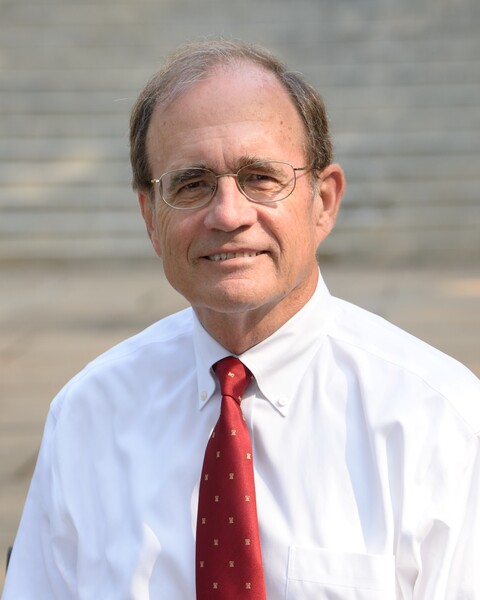 Lt. Gov. Delbert Hosemann
Elected in November 2019 with more than 60 percent of the vote, the Honorable Delbert Hosemann is serving as Mississippi's 33rd Lieutenant Governor. He previously served as Secretary of State.

Lt. Governor Hosemann is committed to serving the public with open and fair government. During his campaign, he advocated for increasing transparency in state government, supporting small businesses, shoring up Mississippi's roads and bridges, providing better access to quality healthcare, and ensuring every child has access to a high-quality public education.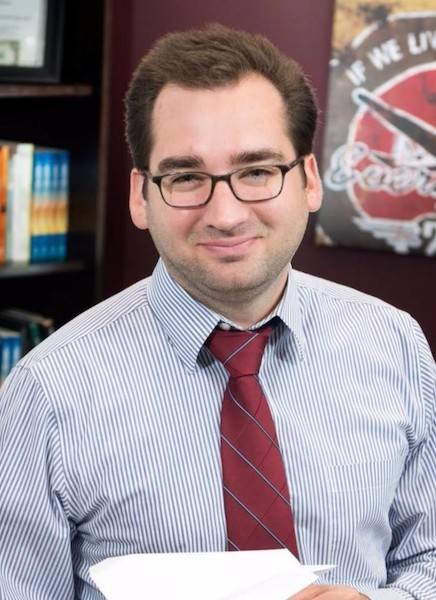 Eric Hill
Eric Alan Hill serves as Director of the Center for Entrepreneurship and Outreach (CEO) at Mississippi State University, where he assists students, faculty and staff in developing business models to transform inventions into profit-seeking innovations.

Under his leadership, MSU's entrepreneurial pipeline has grown more than threefold, launching more than 100 new startups annually and helping them raise nearly $1M private capital each year. He is also co-founder of Coflyt®, an investment-backed aviation software company, and has led operations of four other startups.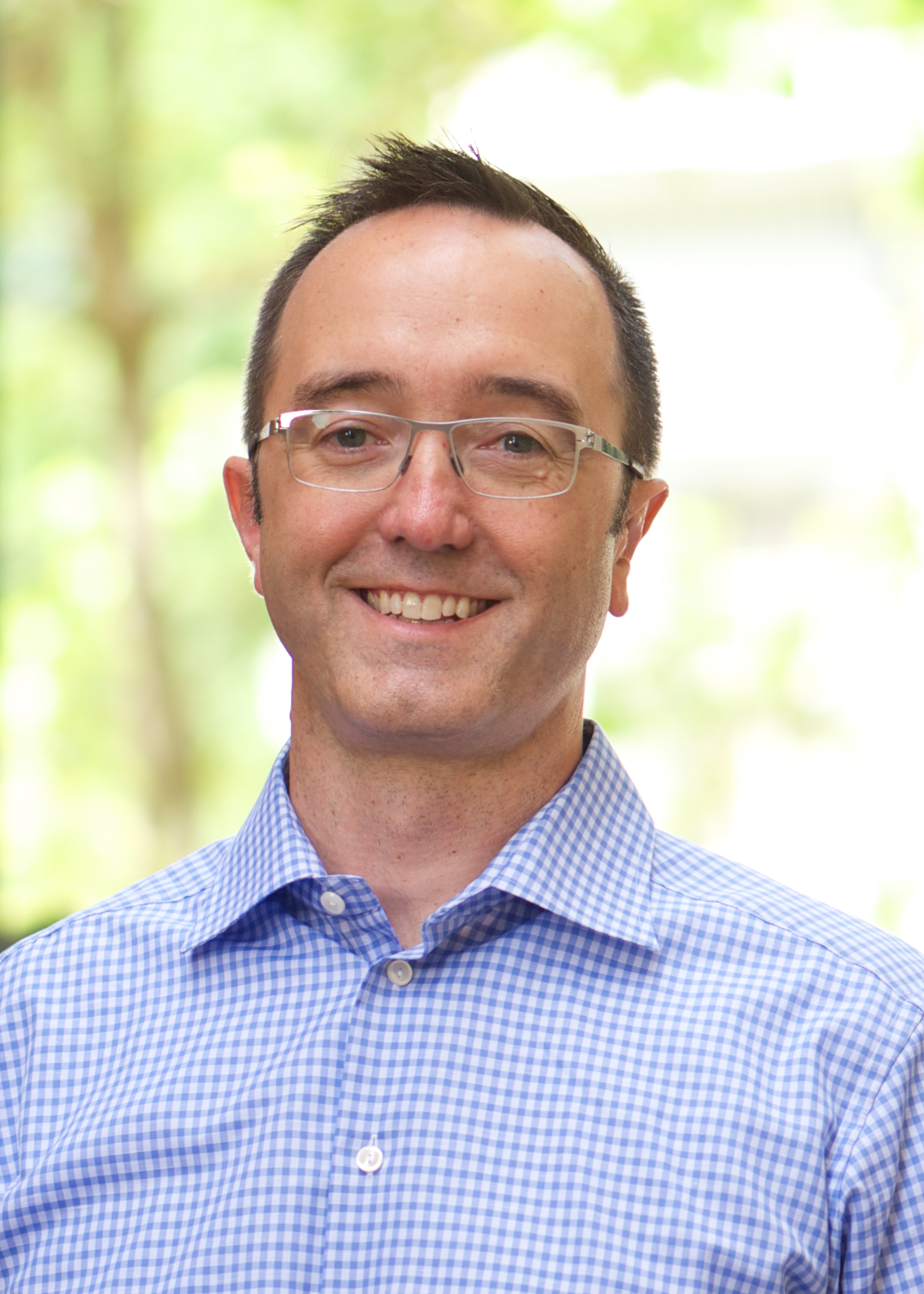 Henry Jones
Dr. Henry Jones is the director of Research Development and Scientific Entrepreneurship at Southern Miss. A native Mississippian, he has founded multiple high tech companies in Mississippi, including a recent launch utilizing artificial intelligence for portfolio risk management. Dr. Jones has worked with customers in the electric utility, financial services, forest products, and defense industries, among others. Henry has a master's degree and PhD from Stanford University, and a bachelor's degree from the University of Mississippi.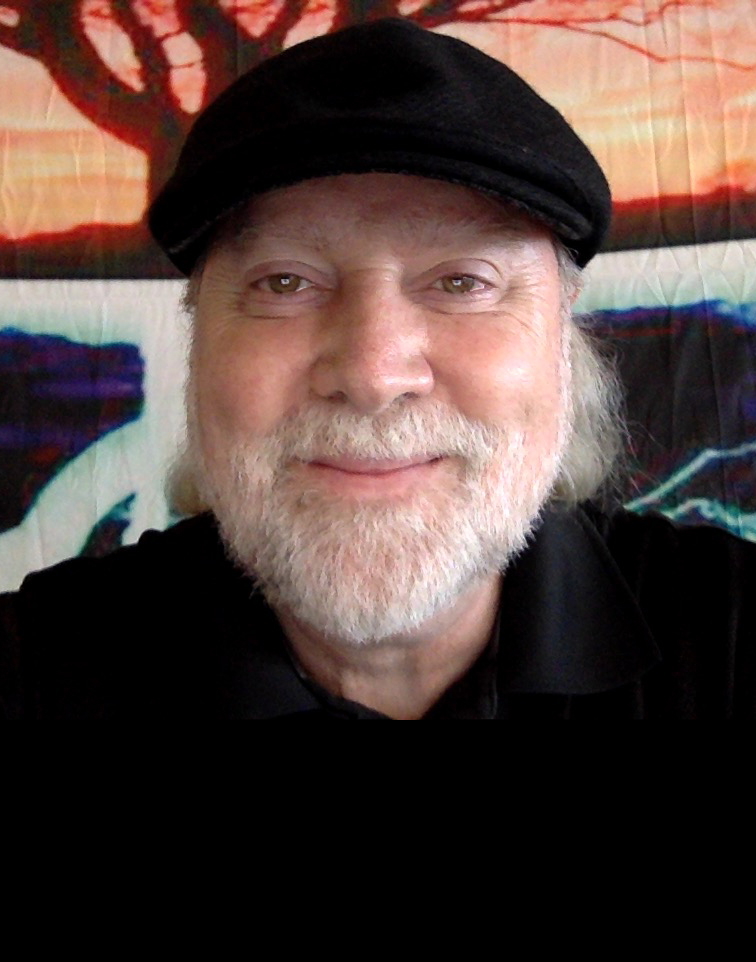 Vince Jordan
Vince Jordan is the founder and chief evangelist at Lobaki, playing a key role in client presentations, VR Experience development, and customer delivery. Jordan has over forty years experience as a technologist, developer, and executive with firms including Fathym (Internet of Things), Longmont Power and Communications (broadband), Ridgeview Tel (voice over IP), Novazen (online payments) and he ran the Wiltel Technology Center for Innovation. Jordan finished his technology training in 1982 from the Oregon Institute of Technology.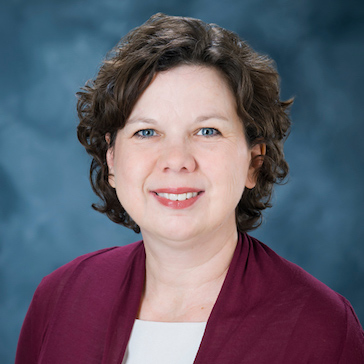 Dr. Sarah Lee
Sarah Lee joined the faculty at the University of Southern Mississippi in an administrative role as Director of the School of Computing Sciences and Computer Engineering in August 2020. This follows nine years at Mississippi State University where she served on the faculty and in leadership roles since 2011, including her most recent appointment as Assistant Department Head in the Department of Computer Science and Engineering.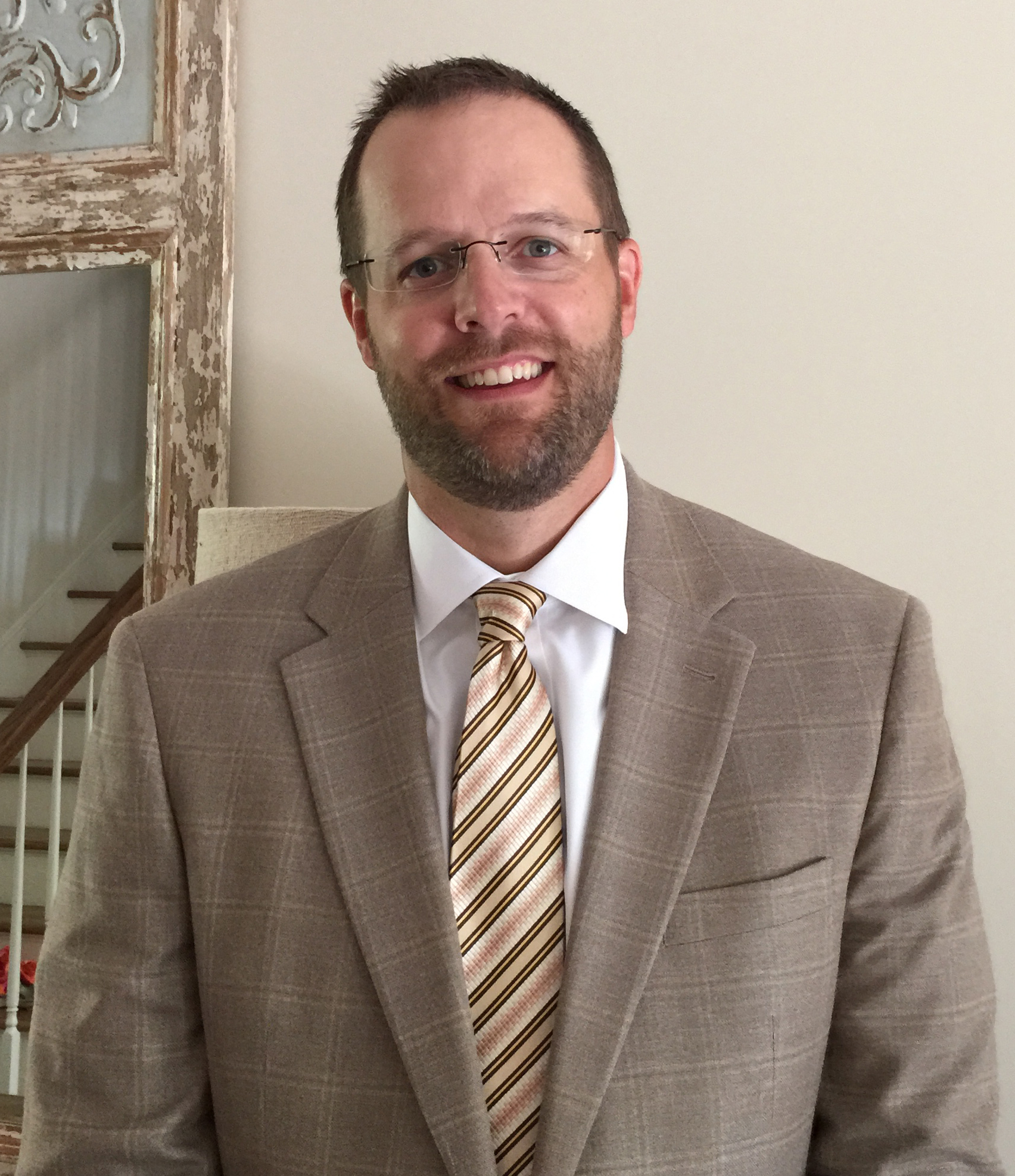 Clark Love
Clark Love is an accomplished entrepreneur and executive that thoroughly understands how to create new ventures, pushing them from concept to thriving business. Love is currently the CEO of BHN, LLC, a medical diagnostics company specializing in turnkey diagnostic solutions for medical practices and hospitals throughout the U.S. Previously he was managing director of MortgageTrade (now mTrade) and founder of Lanworth, Inc.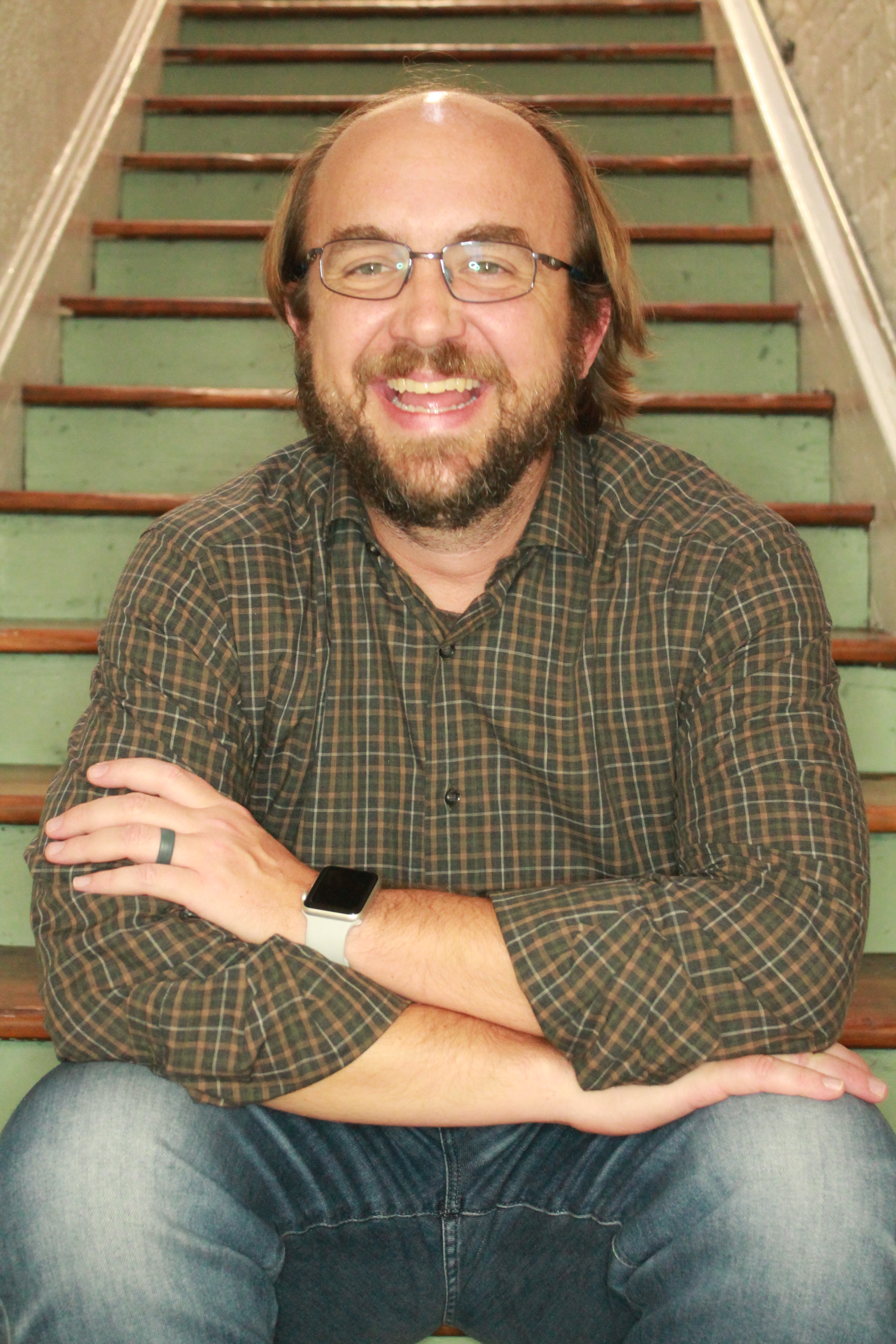 Matthew McLaughlin
Matthew McLaughlin is the founding shareholder of McLaughlin, PC, a boutique corporate, commercial, and transactional legal and advisory firm located in Jackson, Mississippi. He has more than 17 years' experience representing entrepreneurs and existing industry in highly regulated environments. Matthew has worked with more than 200 breweries and distilleries in the United States advising them on a myriad of issues and is regarded as a thought leader on the regulation of alcohol in the United States. He also counsels early-stage, innovation and technology-enabled enterprises on raising capital, corporate governance, and intellectual property matters.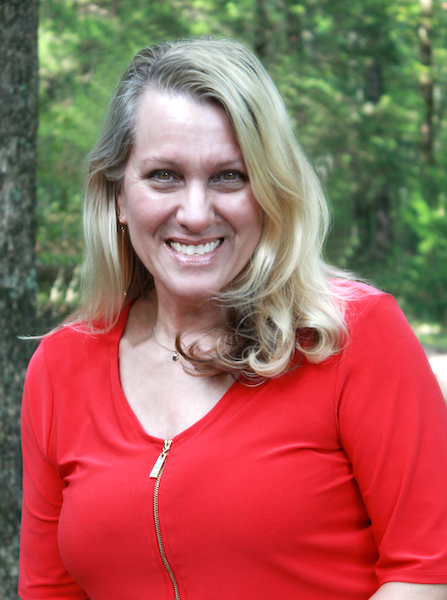 Dr. Michele Morgan
In 2001, Michele established a corporation, God's Way Enterprises, Inc. to run projects, raise funding for non-profits, and promote an invention through five windows: Business, Education, Ministry, Missions, and Resources.

Michele holds a patent on a powered garden tool, branded and trademarked THE MAXBIT. This aspect of GWE, Inc. is a 4-year-old startup and grossed almost $200,000 in sales in 2019.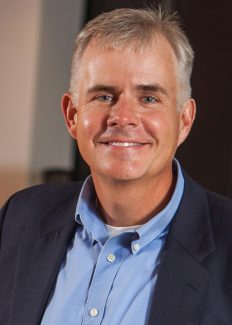 Mike Morgan
Mike Morgan is an experienced technology executive currently engaging aspiring young entrepreneurs and finance students as a professor of practice at the University of Southern Mississippi. Mike is a CPA and has served as CFO for four technology firms. He's worked in both public and private environments. Mike most recently served as president for two years and CFO for six years of Bomgar Corporation prior to their sale to TA Associates.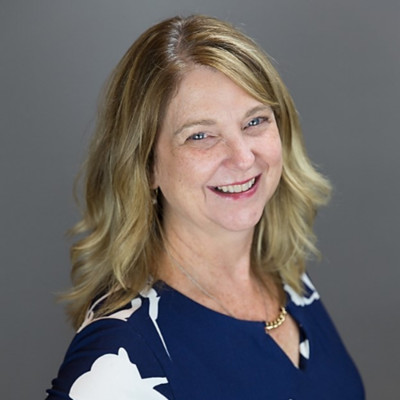 Sharon Nichols
Sharon Nichols has served as the state director of the Mississippi Small Business Development Center since fall of 2018 after spending seven years with the Oklahoma Small Business Development Center. The MS-SBDC provides services and support at no charge to any Mississippian who wants to start a small business or is looking to grow an existing business.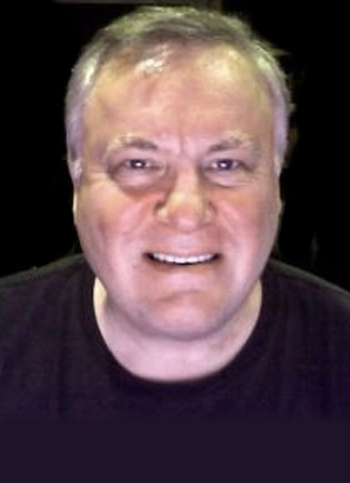 Wade Patterson
Wade Patterson was co-founder and CEO of Synapse Wireless, which was sold in 2012 after being approached by Google about acquisition. He is a Distinguished Fellow of the Mississippi State University Bagley College of Engineering, holds a B.S. Degree in Electrical Engineering and is a named inventor on over twenty U.S. patents. In 2017, he founded the Bulldog Angel Network to invest in Mississippi State University related startups.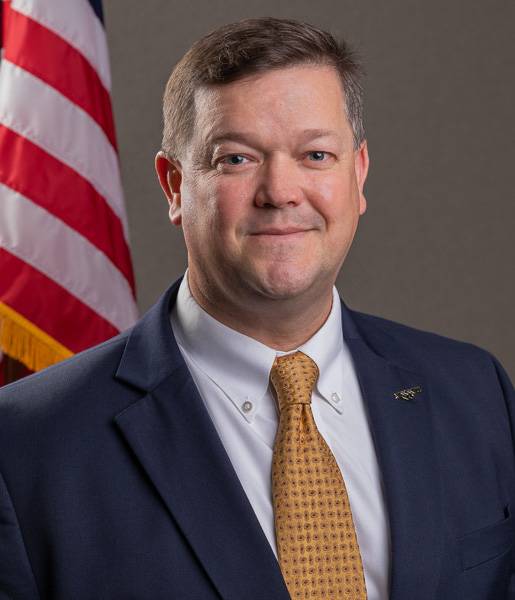 John Rounsaville
John Rounsaville is the interim executive director for the Mississippi Development Authority, a position he was appointed to in May 2020 by Governor Tate Reeves. Prior to that he was appointed by President Donald Trump to serve as the State Director for USDA Rural Development, a position he held from 2017-2020. He was appointed by President George W. Bush to serve in the same position from 2006-2008.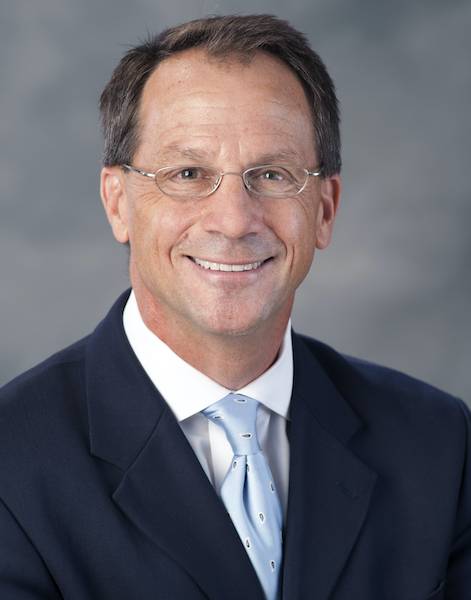 Jeffrey Rupp
Jeffrey Rupp is the director of outreach and corporate engagement for the College of Business at Mississippi State University.

Jeffrey is the connective tissue between the College of Business and the business community. He facilitates research projects for businesses using teams of MBA students. Clients range from large corporations such as Yokohama Tire and C Spire to small mom and pop start-ups. Jeffrey also works with the more than 100 student entrepreneurs at the MSU E-Center.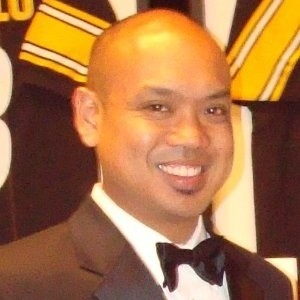 M. Franco Salvoza
M. Franco Salvoza is a Primary Examiner in Art Unit 1648 with a focus on biotechnology, vaccines and viral immunology. He earned his B.S. and M.S. degrees (Biochemistry) at Georgetown University and his J.D. at the University of North Carolina at Chapel Hill School of Law. He is a member of the bars of Maryland and D.C. and practiced intellectual property law at Bingham before joining the USPTO in 2012. Mr. Salvoza is also a writer for the Washington Post and a film festival organization.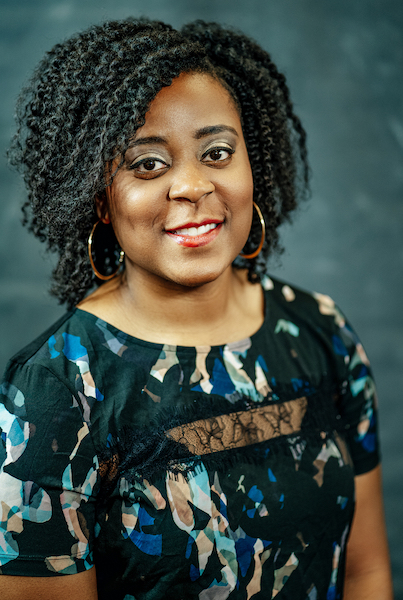 Dr. Nashlie Sephus
Dr. Nashlie Sephus has recently joined the Amazon AI team focusing on "fairness in AI" and is based in Atlanta. She formerly led the Amazon (A9) Visual Search and AR team in Atlanta, Georgia, which launched Part Finder (visual search for replacement parts) on the Amazon Shopping App in 2018.

Her team was acquired from Atlanta-based startup Partpic in 2016, for which she was the CTO. Dr. Sephus earned her PhD from the School of Electrical and Computer Engineering (ECE) at the Georgia Institute of Technology in 2014.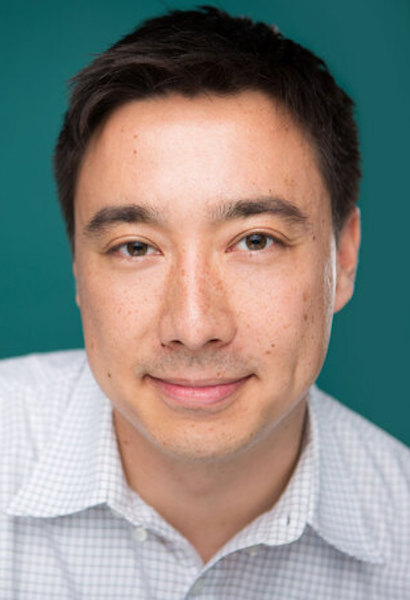 Andy Stoll
Andy Stoll is a serial entrepreneur and a senior program officer at the Ewing Marion Kauffman Foundation, where he is part of the team responsible for the implementation and management of the Foundation's ecosystem development strategy.

Before joining the Kauffman Foundation, Stoll co-founded Seed Here Studio, a social good company specializing in building entrepreneurial ecosystems in unexpected places.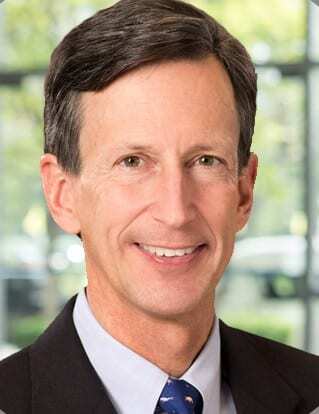 Ben Walton
Ben Walton was the president of Mississippi Angel Fund, L.P. He was a founder of AutoZone, Inc. Ben later served as VP and CFO to private equity partnerships he co-originated while CFO of The Walker Companies, a family office, which included outside investors and invested in firms engaged in buyout transactions, venture capital, distressed investments, and mezzanine investments.

He is an organizer of First Commercial Bank in Jackson, MS and holds a BA from Vanderbilt University, summa cum laude, and an MBA from Harvard Business School.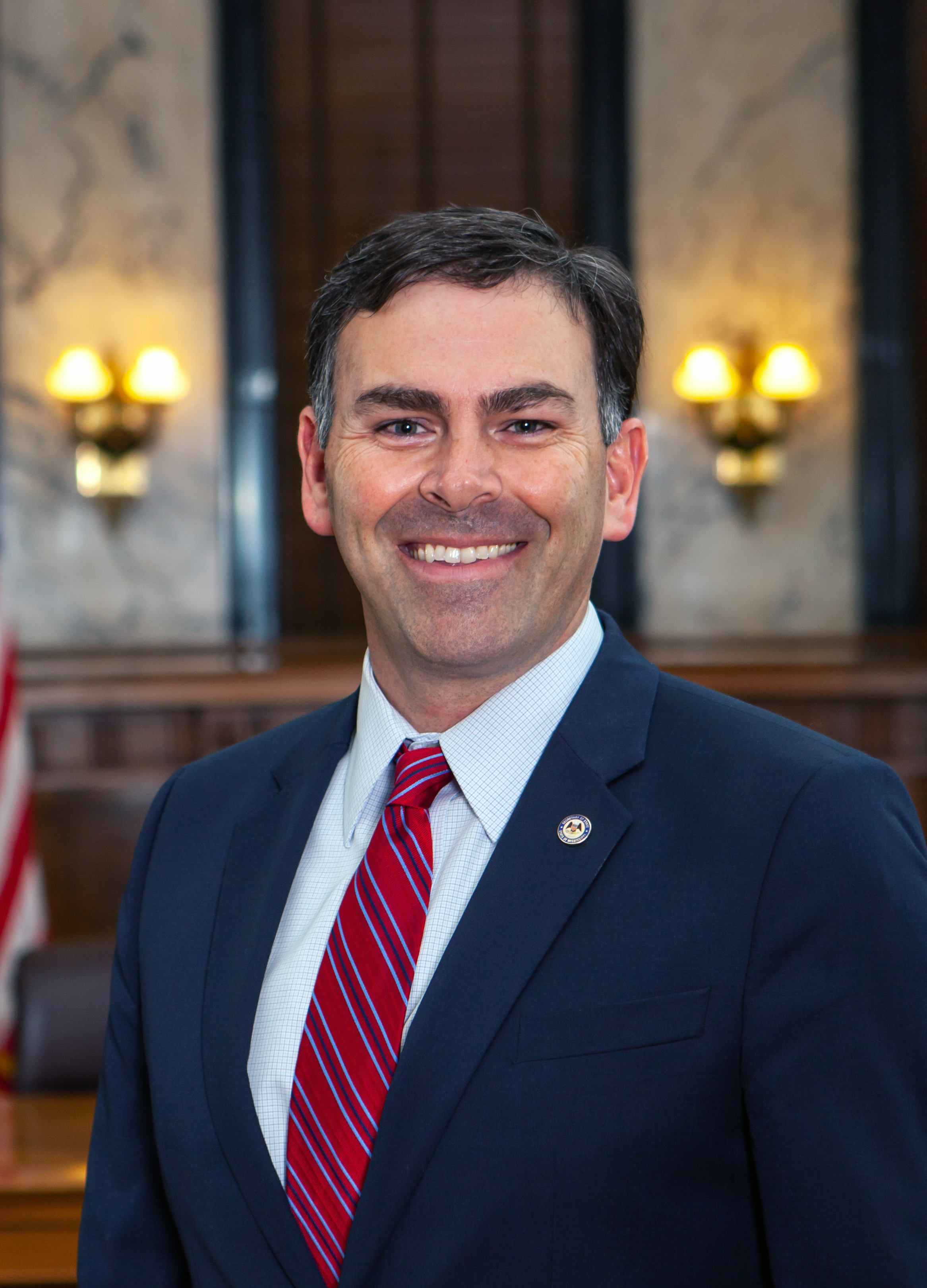 Secretary of State Michael Watson
Secretary Watson is married to Lauren and dad to three beautiful girls, Gracie Pierce, Annie and Cora Elizabeth. He is from Pascagoula, a graduate of Pascagoula High School, the University of Mississippi and the University of Mississippi School of Law. His Father was a pipe fitter and current minister and mom was a bank teller and executive assistant. He served 12 years as a strong conservative in the state senate and is now serving as the 36th Secretary of State.
(Virtual) Innovation alley
Join us virtually all day Wednesday, November 11th, for quality time with vendors offering innovative services and/or support for entrepreneurs in Mississippi. Our special event software makes networking easy from the comfort of your home or office.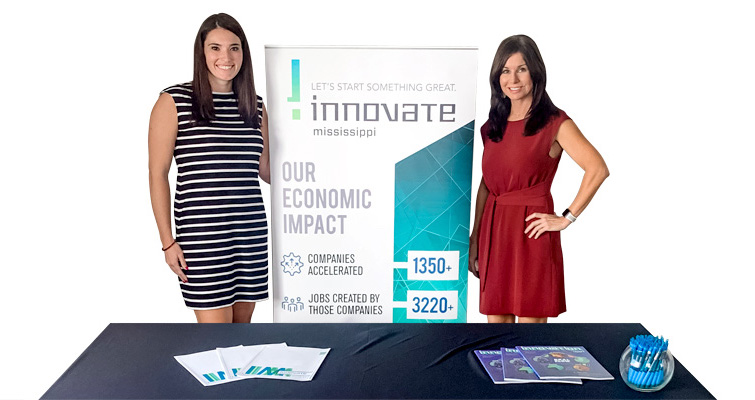 VIP Investor and mentor lounges
Entrepreneurs can schedule one-on-one calls with our VIP investors and members of the Innovate Mississippi Mentor Network to ask questions about funding, operations, marketing or other startup issues.
Registration and sponsorship
Our goal is to make the Conference on Technology Innovation of value for both individuals and corporate sponsors. Please see the items below for details on pricing and registration.
exhibitors & event sponsors
Technology Champion Sponsorship ($1500)
Company logo on promotional site and day-of site and app, exhibit space on Innovation Alley, company logo in program and 10 tickets.
Snack Sponsorship ($3000)
Exclusive (or shared) sponsorship of snack box sent to sponsors, exhibit space on Innovation Alley, company logo in program, recognition throughout event, special networking event in your booth and 10 tickets for all events.
Innovation Leader Sponsorship ($5000)
Premium event sponsorship, pre-roll video for a conference event, full page ad in booth space on Innovation Alley, 12 tickets. Much more!
entrepreneurs & executives
Entrepreneur Sponsorship ($250)
Tickets for two, snack box, and recognition on our site

 

Executive Partner Sponsorship ($550)
Tickets for five, snack box, Live Feed mention, and recognition in our program
$75
full conference website access
VIEW ALL RECORDINGS & ACCESS THE NETWORKING TOOLS

Fireside Chat

Tech Sessions

Innovation Alley
Network with Participants
Luncheon Keynote