ACCELERATE:

20th annual Conference on Technology Innovation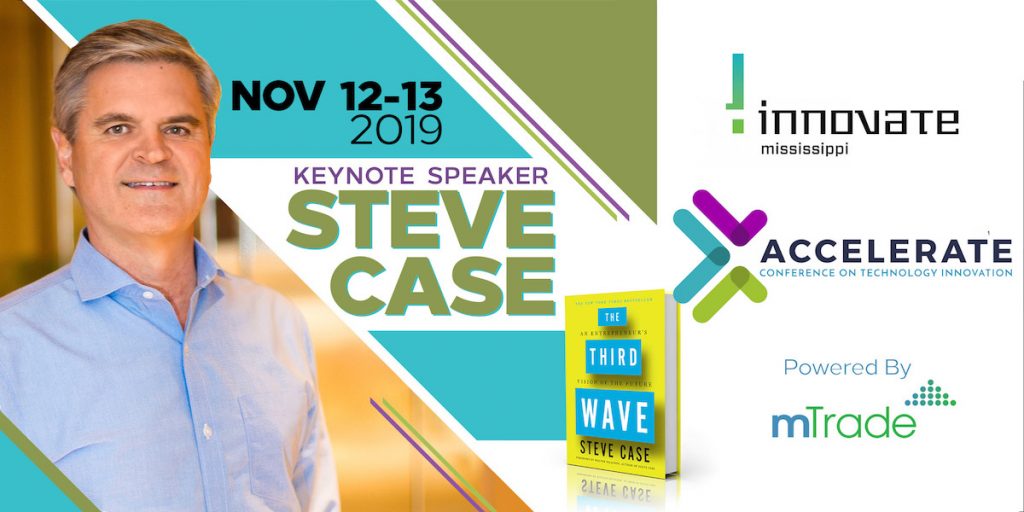 November 12-13, 2019 
Register Now!
We're excited to have Steve Case, venture capitalist and co-founder of America Online confirmed as our keynote speaker (more info).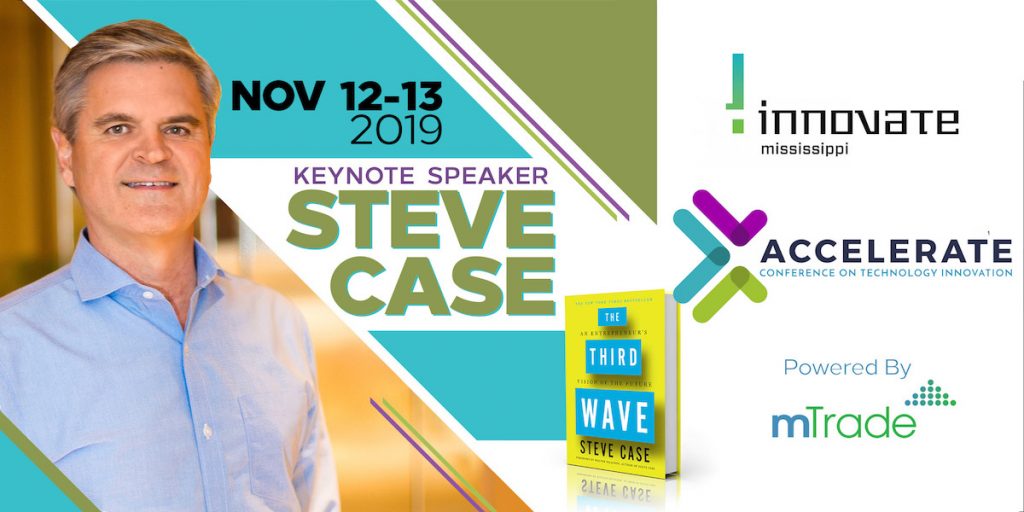 November 12-13, 2019 
Register Now!
We're excited to have Steve Case, venture capitalist and co-founder of America Online confirmed as our keynote speaker (more info).
​Now in its 20th year, Accelerate, the Conference on Technology Innovation offers Mississippi stakeholders an annual gathering to network, explore, learn and be inspired.
Convened by Innovate Mississippi, we welcome attendees, vendors and sponsors from across the state and across the country to join us in building Mississippi's future economy.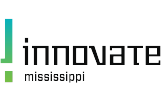 If you're an entrepreneur who would like advice from some of the leading CEOs and mentors from around the state of Mississippi, the VIP and Mentor Lounge is for you.
Sign up for 20-minute sessions with successful entrepreneurs or specialists is specific content areas such as finance, marketing and product development.
Get immediate, actionable advice from people who have been where you are now, plus learn more about the Innovate Mississippi Mentor Network and the ongoing help it can offer you on your business journey.
Join us on the mezzanine all day Wednesday, November 13th, for quality time with vendors offering innovative services and/or support for entrepreneurs in Mississippi.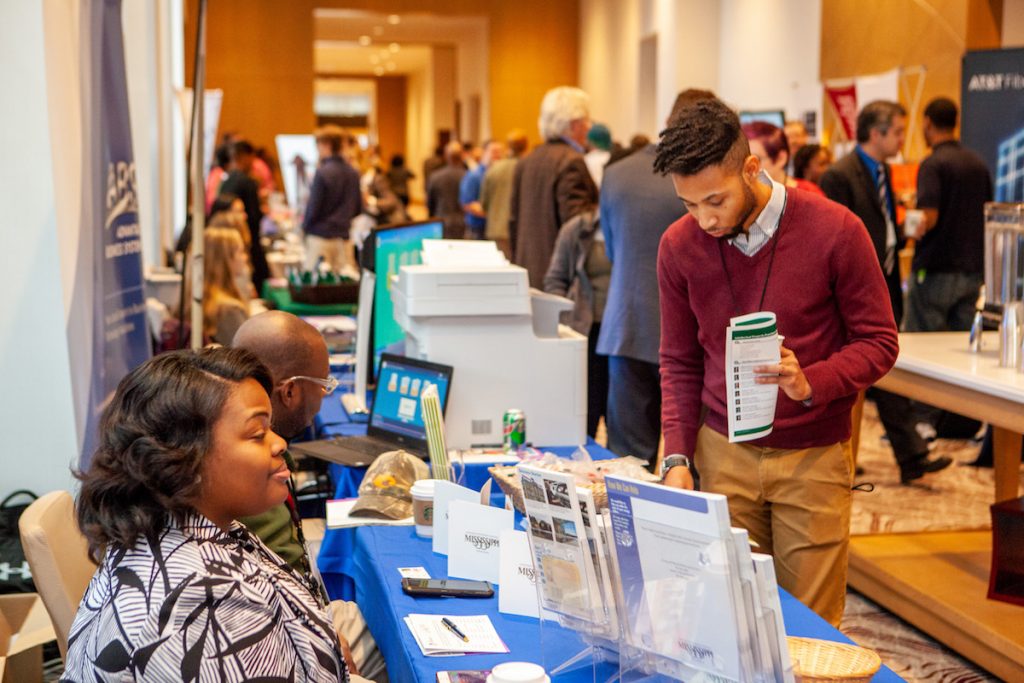 We're assembling an exciting group of speakers for Accelerate: the Conference on Technology Innovation this year. From startup veterans to educators to economic developers, this group offers a deep look at the challenges facing Mississippi—and how we can turn those challenges into opportunities for innovation and growth.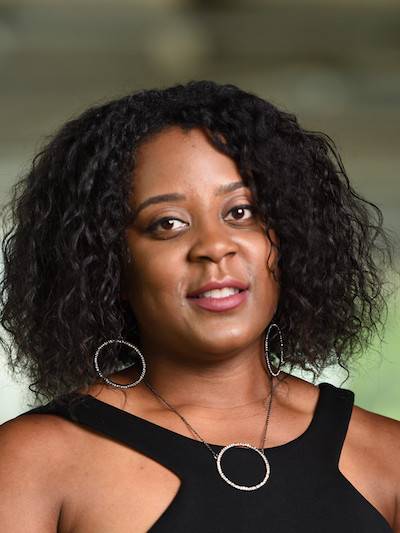 Dr. Nashlie Sephus
Fairness in AI Team
Amazon

Dr. Nashlie Sephus has recently joined the Amazon AI team focusing on "fairness in AI" and is based in Atlanta. She formally led the Amazon (A9) Visual Search and AR team in Atlanta, Georgia, which launched Part Finder (visual search for replacement parts) on the Amazon Shopping App in 2018. Her team was acquired from Atlanta-based startup Partpic in 2016, for which she was the CTO.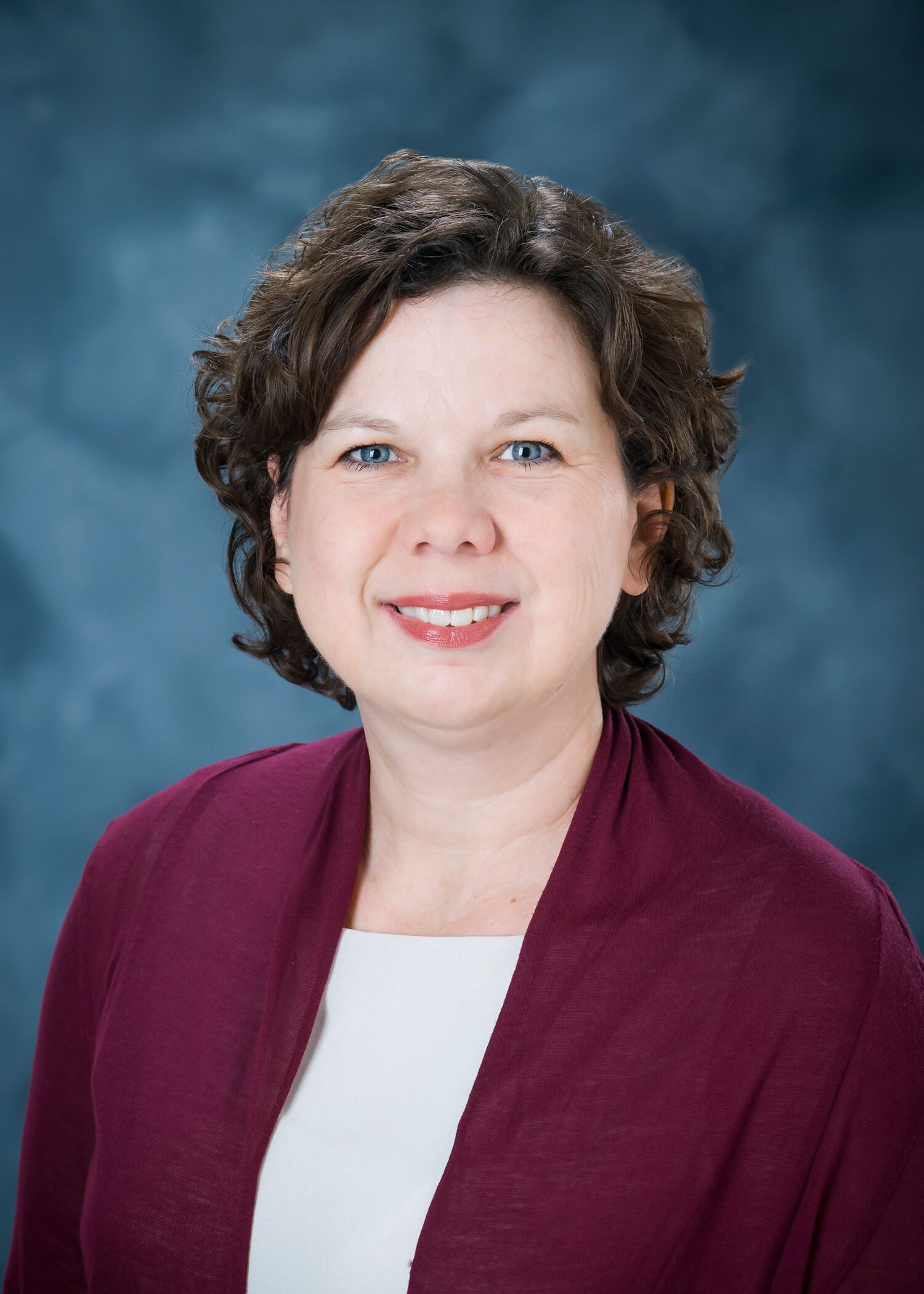 Dr. Sarah Lee
Assistant Department Head and Associate Clinical Professor

Since joining the MSU faculty in 2011, Lee has led several initiatives to increase diversity in the high-demand field of computer science. She came to MSU after a 19-year career at FedEx and is the assistant department head and associate clinical professor in the Computer Science and Engineering Department.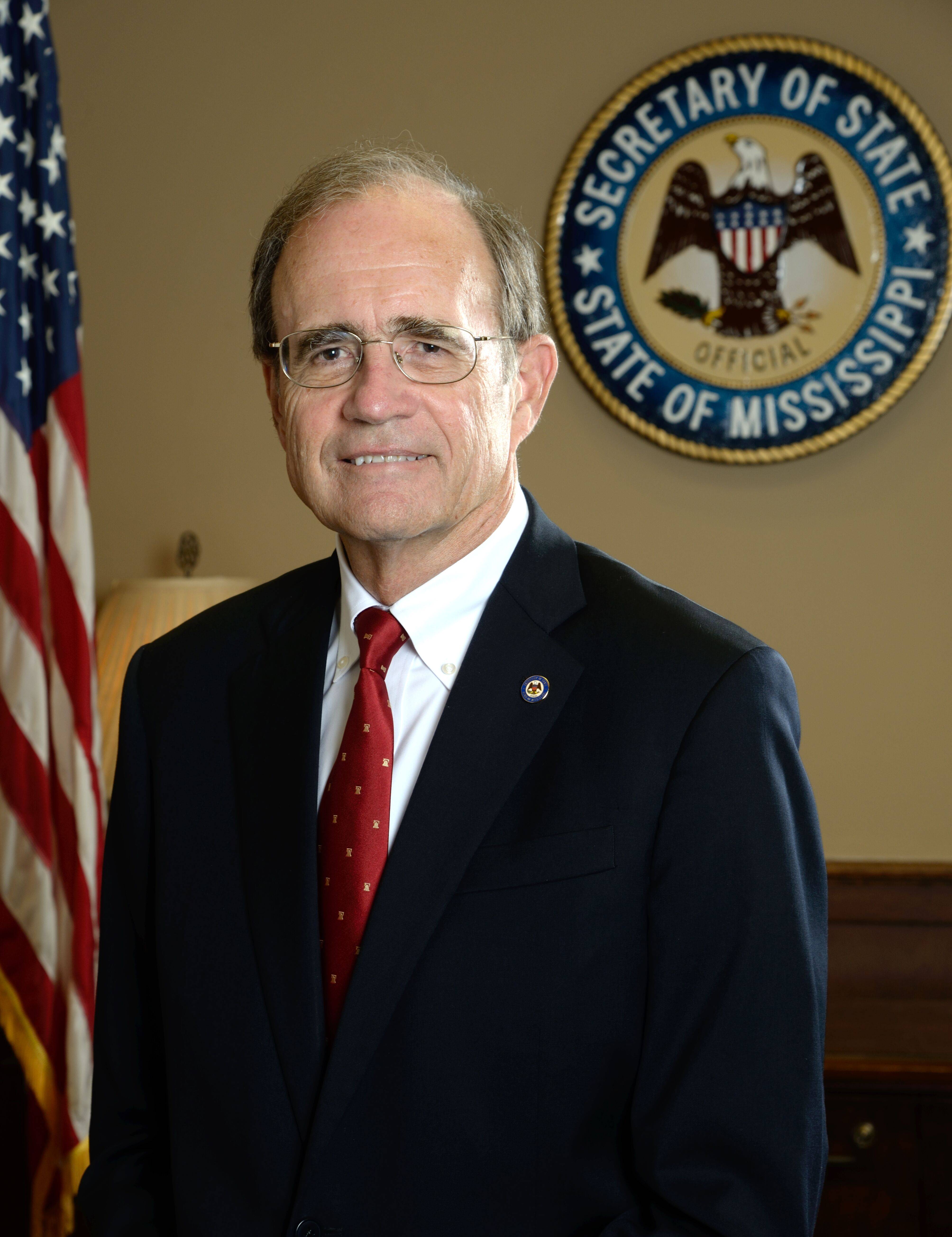 Delbert Hosemann
Secretary of State
State of Mississippi

Elected in November 2007, the Honorable Delbert Hosemann serves as Mississippi's eighth Secretary of State since 1900. He was re-elected to his third term in Office in 2015. Secretary Hosemann is committed to serving the public with open and fair government.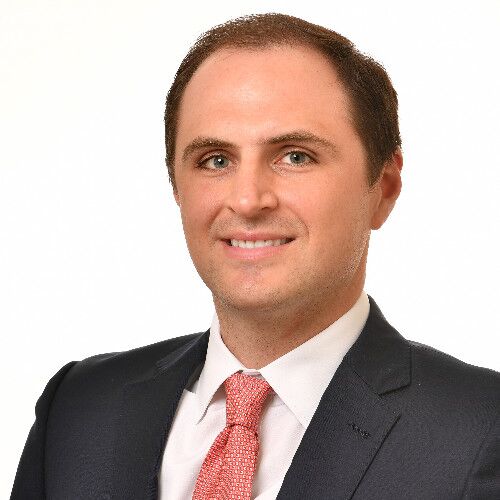 Boyce Adams
Senior Vice President of BankTEL


From his passion for travel to his interest in politics, or his commitment to community service to his desire to assist people in better understanding and leveraging technology, helping people has always been the core of what Boyce Adams strives to do. A strong believer in letting his interests guide him, Adams has traveled to 135 countries, explored the skies as a pilot and the seas as a diver and sailor, worked in the White House, and run the FinTech industry's largest accounting software firm.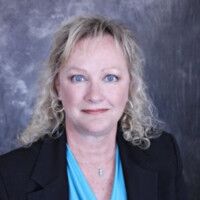 Lisa Vaughan has had a 30+ year information technology and information security career. Lisa has a passion for bringing awareness of cyber security and computer science careers to the next generation workforce. Her volunteerism to turn awareness into action includes teaching coding classes and cyber security awareness to elementary and middle-school students and involvement in organizations that promote cyber security and computer science awareness and education in Mississippi and Alabama.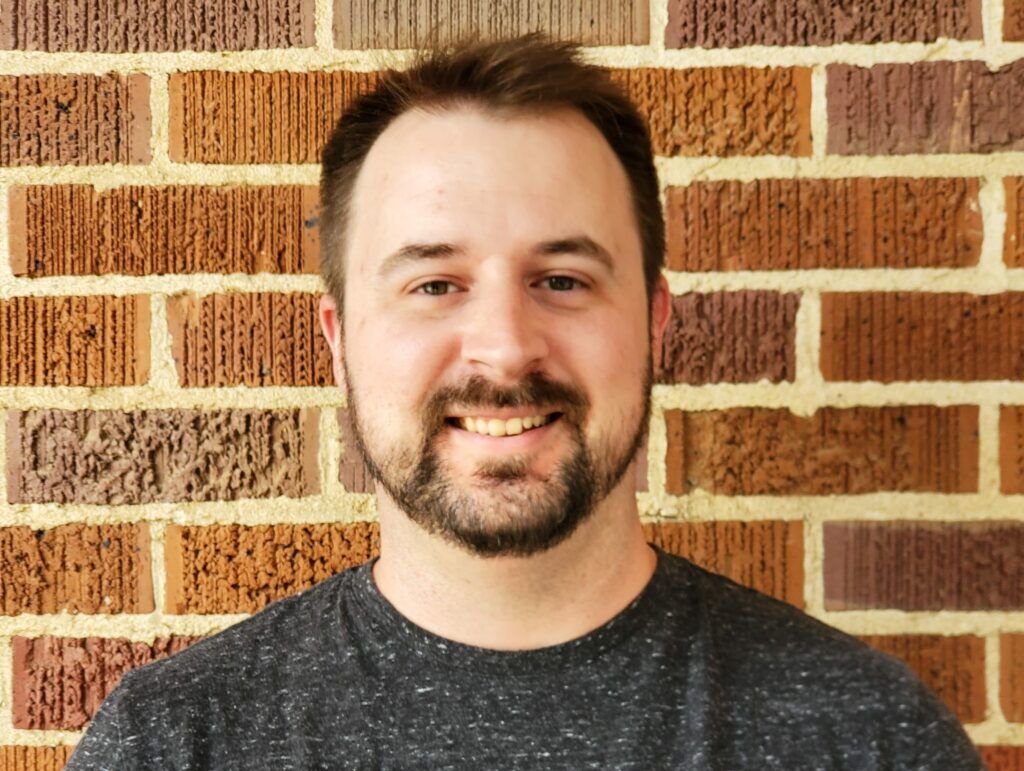 Jonathan Sellers
CEO and Founder of
Spark Outbound

Jonathan Sellers is CEO and Founder of Spark Outbound, a digital marketing agency focused on helping startups, B2B businesses and franchises build efficient and scalable lead generation programs. Throughout his career, Jonathan has led digital marketing programs for companies ranging from small businesses to Fortune 500 companies. He's taken those combined experiences to help Spark Outbound clients identify and implement digital marketing strategies and tactics that will provide maximum impact to their bottom lines.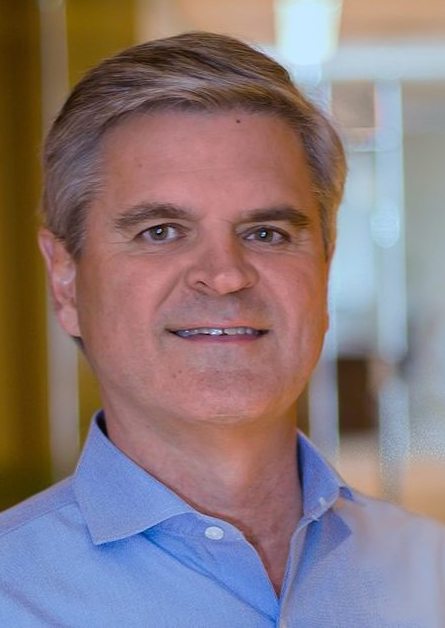 Steve Case
Chairman and CEO; Revolution LLC Chairman; Case Foundation Co-Founder, AOL

Luncheon Keynote:
"RISE OF THE REST"
Steve Case is one of America's best-known and most accomplished entrepreneurs and philanthropists, and a pioneer in making the Internet part of everyday life. Case co-founded AOL in 1985 and under Case's leadership and vision, AOL became the largest and most valuable Internet company driving the worldwide adoption of a medium that has transformed business and society.
Case is chairman and CEO of Revolution, a Washington, D.C.-based investment firm he co-founded in 2005. In 2014, Steve and Revolution launched the Rise of the Rest, a platform to shine a spotlight on entrepreneurs that are starting and scaling businesses outside of Silicon Valley, New York, and Boston. Case was the founding chair of the Startup America Partnership- an effort launched at the White House to accelerate high-growth entrepreneurship throughout the nation. He is also a Presidential Ambassador for Global Entrepreneurship and was a member of President Obama's Council on Jobs and Competitiveness where he chaired the subcommittee on entrepreneurship.
Case serves as Chairman of the Case Foundation, which he established with his wife Jean in 1997.
Case is also the author of New York Times bestselling book, The Third Wave: An Entrepreneur's Vision of the Future.
Registration and sponsorship
Our goal is to make the Conference on Technology Innovation of value for both individuals and corporate sponsors. Please see the items below for details on pricing and registration.
exhibitors & event sponsors
Technology Champion Sponsorship ($1500)
Exhibit space on Innovation Alley, company logo in program and 8 tickets to all events.
Coffee & Contacts Sponsorship ($2500)
Exhibit space on Innovation Alley, company logo in program, special networking event in your booth and 8 tickets for all events.
Innovation Leader Sponsorship ($5000)
Exclusive event sponsorship, premium booth space on Innovation Alley, 10 tickets (reserved table) for all events.
entrepreneurs & executives
Entrepreneur Sponsorship ($250)
Tickets for two and recognition in our program

Executive Partner Sponsorship ($550)
Tickets for four and recognition in our program
Wednesday 7:30 a.m. – 1:30 p.m.
Breakfast
Tech Sessions
Innovation Alley
Luncheon
This conference is for you! We've scheduled special opportunities to meet new people, learn more about colleagues and improve the dialogue on technology innovation in the Magnolia state.
COFFEE AND CONTACTS SPONSOR