ACCELERATE:

20th annual Conference on Technology Innovation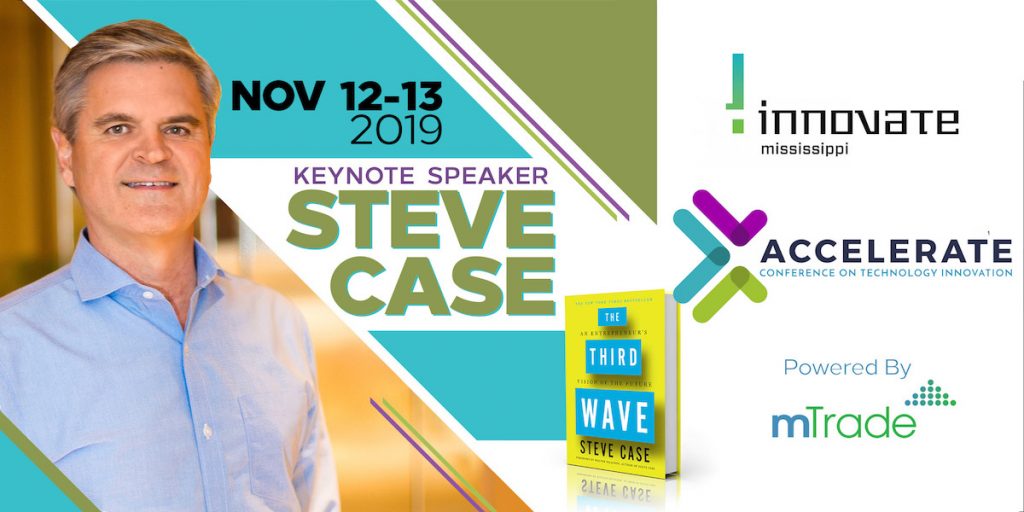 November 12-13, 2019 
Register Now!
We're excited to have Steve Case, venture capitalist and co-founder of America Online confirmed as our keynote speaker (more info).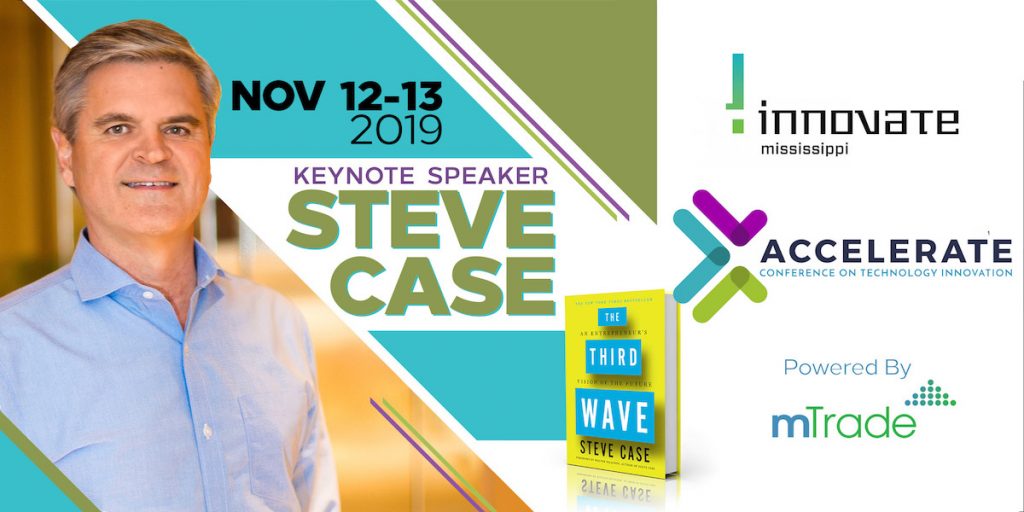 November 12-13, 2019 
Register Now!
We're excited to have Steve Case, venture capitalist and co-founder of America Online confirmed as our keynote speaker (more info).
​Now in its 20th year, Accelerate, the Conference on Technology Innovation offers Mississippi stakeholders an annual gathering to network, explore, learn and be inspired.
Convened by Innovate Mississippi, we welcome attendees, vendors and sponsors from across the state and across the country to join us in building Mississippi's future economy.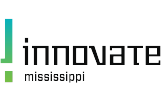 If you're an entrepreneur who would like advice from some of the leading CEOs and mentors from around the state of Mississippi, the VIP and Mentor Lounge is for you.
Sign up for 20-minute sessions with successful entrepreneurs or specialists is specific content areas such as finance, marketing and product development.
Get immediate, actionable advice from people who have been where you are now, plus learn more about the Innovate Mississippi Mentor Network and the ongoing help it can offer you on your business journey.
Join us on the mezzanine all day Wednesday, November 13th, for quality time with vendors offering innovative services and/or support for entrepreneurs in Mississippi.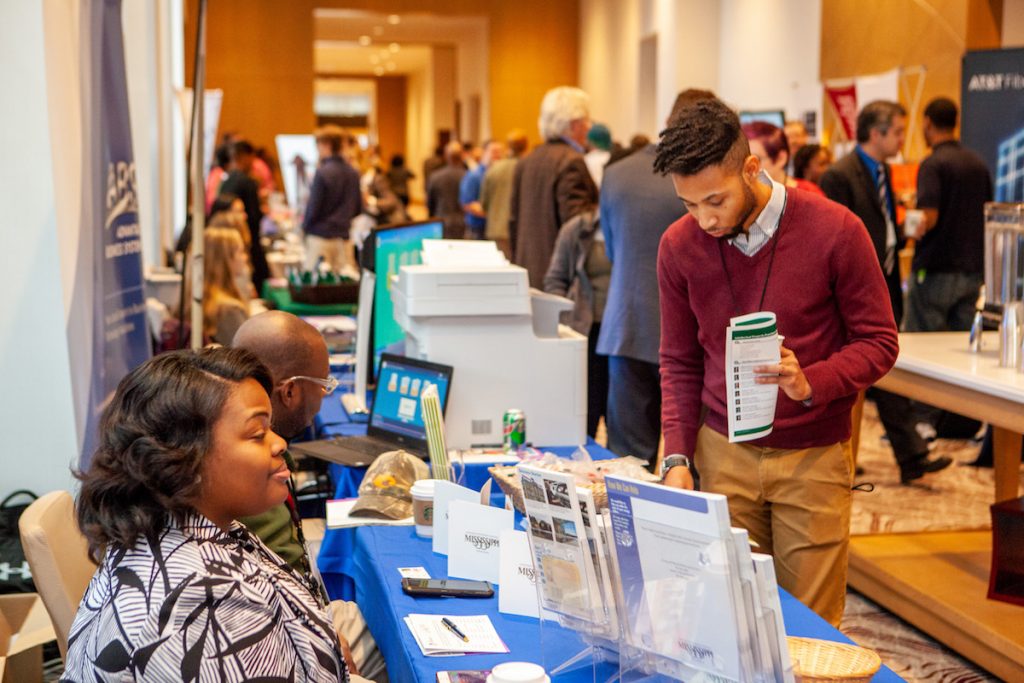 We're assembling an exciting group of speakers for Accelerate: the Conference on Technology Innovation this year. From startup veterans to educators to economic developers, this group offers a deep look at the challenges facing Mississippi—and how we can turn those challenges into opportunities for innovation and growth.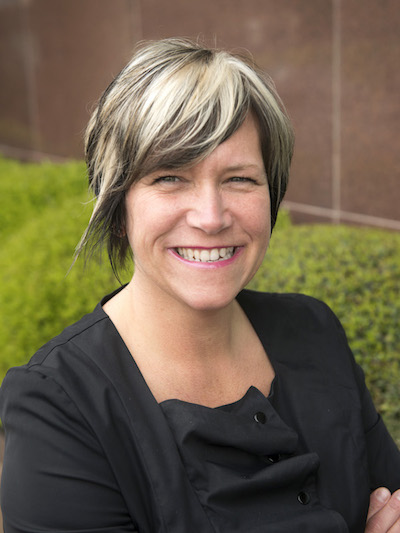 Leslie Smith
President & CEO
Epicenter, Memphis
Keynote: Making a Big Bet on Innovation

Leslie Smith, president and CEO of Epicenter, the entrepreneurial hub of the Memphis region, will address the successes and challenges of ecosystem building in both the Detroit and Memphis markets.

Join us as she discusses lessons learned by serving entrepreneurs in two American cities, how to forge collaboration across ecosystem partners, how to address ecosystem gaps through innovative solutions, and why it's critical to take on risk -- especially in the Southeastern U.S. region -- to move our economies forward.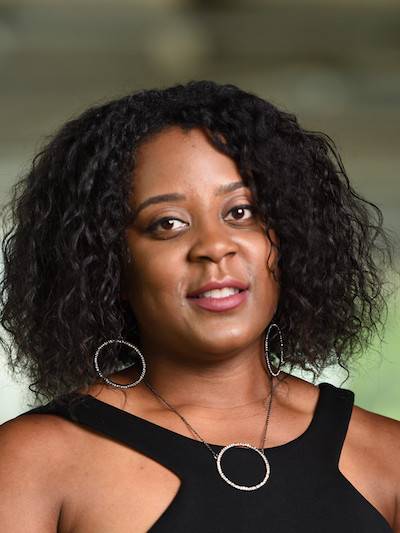 Dr. Nashlie Sephus
A9 Visual Search Team Leader
Amazon
Breakfast Speaker: Starting Up the State

Dr. Nashlie H. Sephus leads the Amazon/A9 visual search tech team, launched after former startup Partpic, for which she was CTO, was acquired by Amazon. PartPic was featured in Steve Case's book The Third Wave.

Dr. Sephus is a native of Jackson, Mississippi and a 2003 graduate of Murrah High School/Power Academic and Performing Arts Complex (APAC). Along with her work at Amazon, she has recently formed a non-profit in Jackson to encourage technology entrepreneurship, called The Bean Path.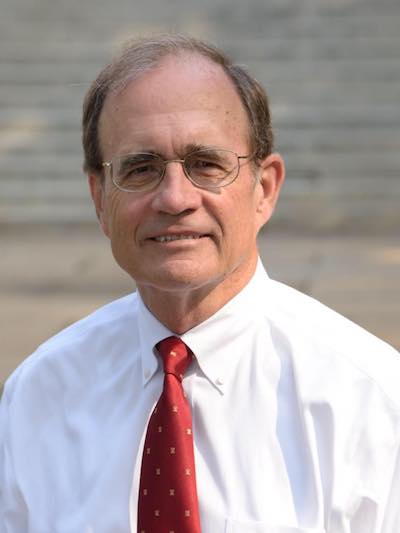 Delbert Hosemann
Secretary of State
State of Mississippi
Mississippi's Innovation Economy

Delbert Hosemann has served as the Mississippi Secretary of State since his election in 2007. His focus in the office has been to ensure the integrity of Mississippi's vote, ethically manage state lands, and make the state more business-friendly and attractive for economic development.

During the breakfast hour, Secretary Hosemann will share new workforce development initiatives and how the Secretary of State's office helps Mississippi entrepreneurs.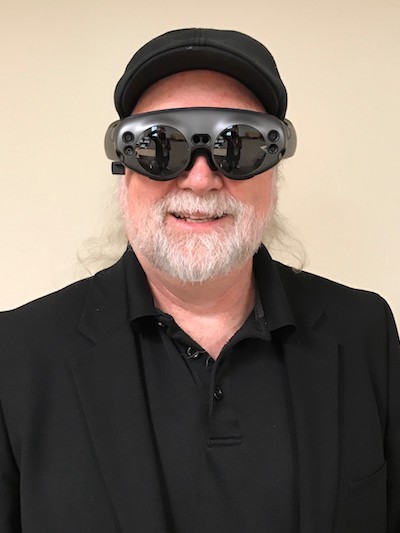 Mississippi's Virtual Future

Vince Jordan is launching one of the most advanced laboratories for creating virtual reality and augmented reality content in the world—right here in Jackson, Mississippi.

Jordan will discuss the state of the VR & AR industry, how it is being adopted in education, health care and industrial training, the opportunities for entrepreneurs as this industry is growing rapidly and finally what we are doing here in Mississippi to take advantage of this unique industry opportunity.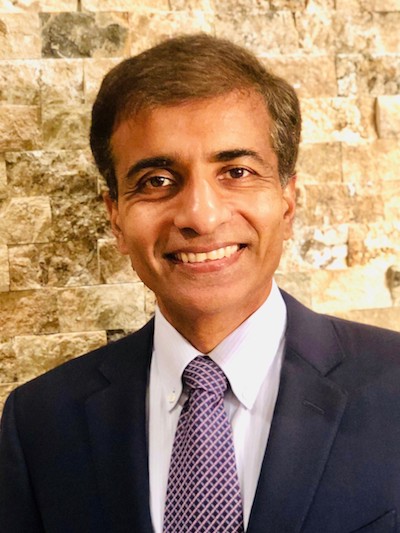 Bobby Rappai
Director of Software Development
Camgian Microsystems
The Disruptive Power of Artificial Intelligence (AI)

Bobby Rappai, Director of Software Development at Camgian Microsystems, leads the software development for Camgian's award-winning, patented IOT product Egburt that uses integrated sensing and analytics platforms to deliver real-time actionable intelligence at scale leveraging innovations in the areas of multi-sensing, artificial intelligence, and big data analytics.

Bobby came to Camgian with extensive technology and leadership experience from Verizon, where he managed cross platform/functional teams dealing with large scale network data processing in real-time for billing, carrier settlements, financial reporting, audits, big data predictive analytics, fraud detection, and customer usage notification.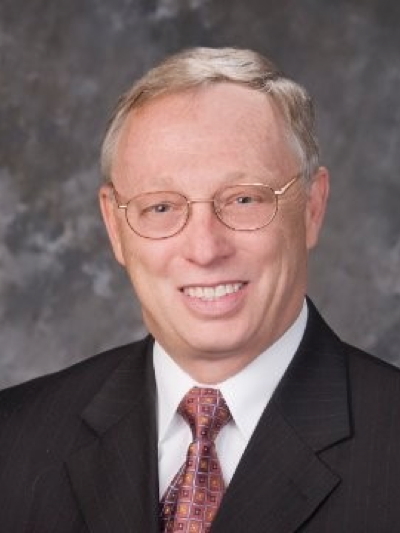 Joe Donovan
Entrepreneur Center Director
Mississippi Development Authority
The State of the State in Entrepreneurship

Joe Donovan is Division Director for The Entrepreneur Center @ Mississippi Development Authority. Joe's primary responsibility is to re-organize The Entrepreneur Center, develop an environment that 'raises entrepreneurs' and build an entrepreneurial eco-system to develop and attract start-up businesses to Mississippi.

Described by the Mississippi Business Journal as a "serial entrepreneur," Joe was the first Director of Entrepreneurial Development at Millsaps College after serving as the director of the MS Center for Non-Profits

Prior to that he had 25 years of progressive senior management experience.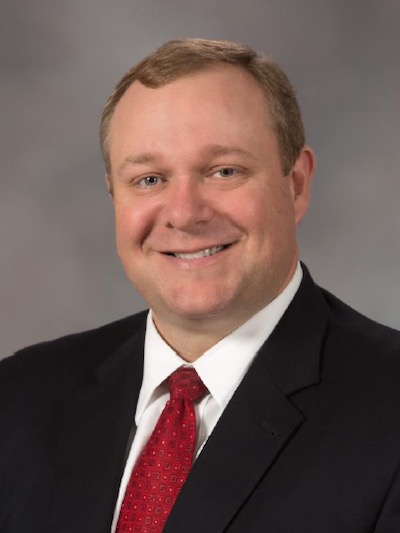 Michael Adcock
Executive Director
UMMC Center for Telehealth
Growth and Opportunity in Virtual Medical Care

Michael Adcock is a national leader in the fast-growing business of telehealth. As executive director for the Center for Telehealth at the University of Mississippi Medical Center, he guides the strategy and expansion of virtual medical care in communities across the region.

Michael earned his bachelor's and master's degrees in nursing from UMMC. He's vice chairman of the Mississippi Telehealth Association board of directors, and a member of the American Medical Association's Digital Medicine Payment Advisory Group and Connected Health Initiative.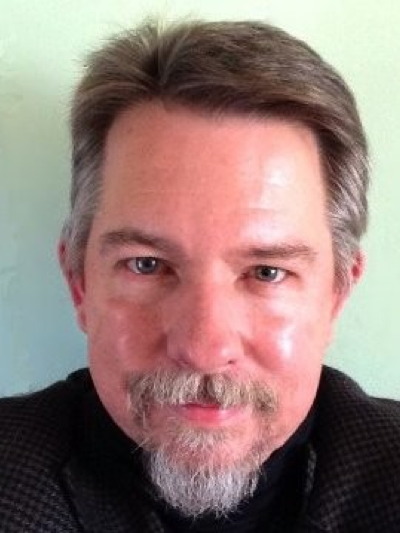 Joseph Graben
Program Manager
University of Southern Mississippi
Mississippi's Blue Economy: What Is It and Why Is It Important?

Joseph Graden currently serves as the Program Manager for the U.S. Small Business Administration's Regional Innovation Clusters contract to the Marine Industries Science & Technology (MIST) Cluster supporting economic growth in marine industries in the Northern Gulf of Mexico region.

Joseph has a bachelor's degree in Business Administration from Mississippi State and an MBA from University of Southern Mississippi.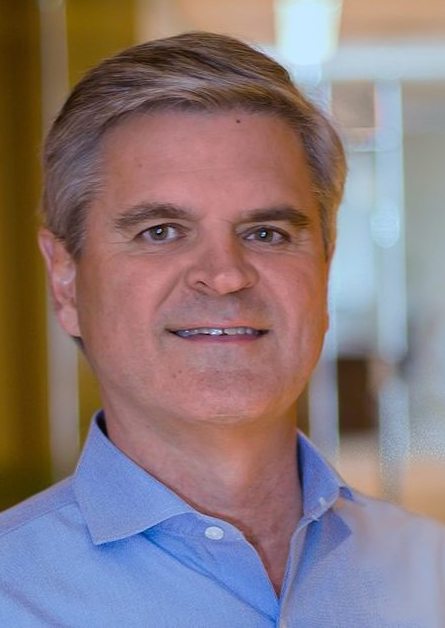 Steve Case
Chairman and CEO; Revolution LLC Chairman; Case Foundation Co-Founder, AOL

Luncheon Keynote:
"RISE OF THE REST"
Steve Case is one of America's best-known and most accomplished entrepreneurs and philanthropists, and a pioneer in making the Internet part of everyday life. Case co-founded AOL in 1985 and under Case's leadership and vision, AOL became the largest and most valuable Internet company driving the worldwide adoption of a medium that has transformed business and society.
Case is chairman and CEO of Revolution, a Washington, D.C.-based investment firm he co-founded in 2005. In 2014, Steve and Revolution launched the Rise of the Rest, a platform to shine a spotlight on entrepreneurs that are starting and scaling businesses outside of Silicon Valley, New York, and Boston. Case was the founding chair of the Startup America Partnership- an effort launched at the White House to accelerate high-growth entrepreneurship throughout the nation. He is also a Presidential Ambassador for Global Entrepreneurship and was a member of President Obama's Council on Jobs and Competitiveness where he chaired the subcommittee on entrepreneurship.
Case serves as Chairman of the Case Foundation, which he established with his wife Jean in 1997.
Case is also the author of New York Times bestselling book, The Third Wave: An Entrepreneur's Vision of the Future.
Registration and sponsorship
Our goal is to make the Conference on Technology Innovation of value for both individuals and corporate sponsors. Please see the items below for details on pricing and registration.
exhibitors & event sponsors
Technology Champion Sponsorship ($1500)
Exhibit space on Innovation Alley, company logo in program and 8 tickets to all events.
Coffee & Contacts Sponsorship ($2500)
Exhibit space on Innovation Alley, company logo in program, special networking event in your booth and 8 tickets for all events.
Innovation Leader Sponsorship ($5000)
Exclusive event sponsorship, premium booth space on Innovation Alley, 10 tickets (reserved table) for all events.
entrepreneurs & executives
Entrepreneur Sponsorship ($250)
Tickets for two and recognition in our program

Executive Partner Sponsorship ($550)
Tickets for four and recognition in our program
Wednesday 7:30 a.m. – 1:30 p.m.
Breakfast
Tech Sessions
Innovation Alley
Luncheon
This conference is for you! We've scheduled special opportunities to meet new people, learn more about colleagues and improve the dialogue on technology innovation in the Magnolia state.
COFFEE AND CONTACTS SPONSOR