COMPANY & INVESTOR SPOTLIGHT
The Company and Investor Spotlight is a half-day dedicated to showcasing some exciting startups that entrepreneurs have launched in Mississippi. The showcase will also feature investor panels with educational info for both investors and entrepreneurs on topics such as the investment process and access to remote investors and opportunities.
Networking opportunities are built in to allow for further discussion. We invite investors, service providers, mentors, economic developers and other entrepreneurs to this session. The Spotlight offers an opportunity for Mississippi entrepreneurs to gain some exposure for their venture while making valuable connections with mentors, potential investors and others in the innovation ecosystem.
You won't want to miss this exciting event!
VIP AND MENTOR LOUNGE:
9:30am – 11:40am
The VIP & Mentor Lounge offers pre-scheduled, 20-minute meetings between our high-level attendees and entrepreneurs. (Please RSVP!)
This is an opportunity for entrepreneurs to have access to some of Mississippi's most successful business leaders along with several service providers and mentors to get one-on-one advice on starting, growing and scaling your business.
VIPs:
Bill Rayburn & Lois Lovelady, mTrade
Jan & Lawrence Farrington
Ben Walton, Mississippi Small Business Investment Company Program
Mentors:
Whit Rayner, Jones Walker
Anne Turner, Anne Turner, PC
Michael Denny, Grantham Poole
Blake Howe & Soden Ka, Smartzweb
John McCallum, Grantham Poole
Bryan Carter, ThinkWebstore
Join us in the Pre-Function Space all morning Wednesday, November 10th, for quality time with vendors offering innovative services and/or support for entrepreneurs in Mississippi.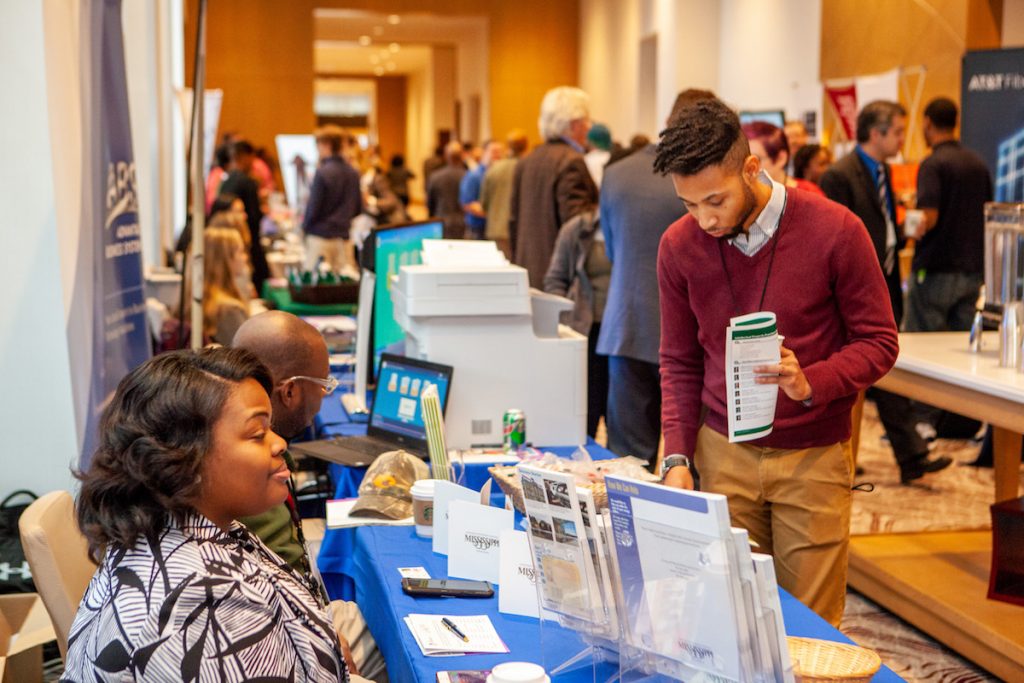 We're assembling an exciting group of speakers for Accelerate: the Conference on Technology Innovation this year. From startup veterans to educators to industry leaders, this group offers a deep look at the challenges facing Mississippi—and how we can turn those challenges into opportunities for innovation and growth.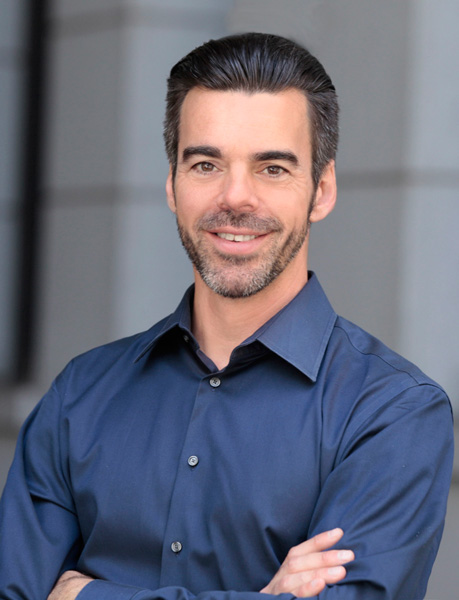 J. F. Gauthier
Founder and CEO, Genome Project
JF Gauthier is a Silicon Valley serial entrepreneur and Founder & CEO of Startup Genome. He is the world's leading expert in innovation ecosystem development, having advised—and learned from—more than 100 governments and private-public partnerships across 40 countries.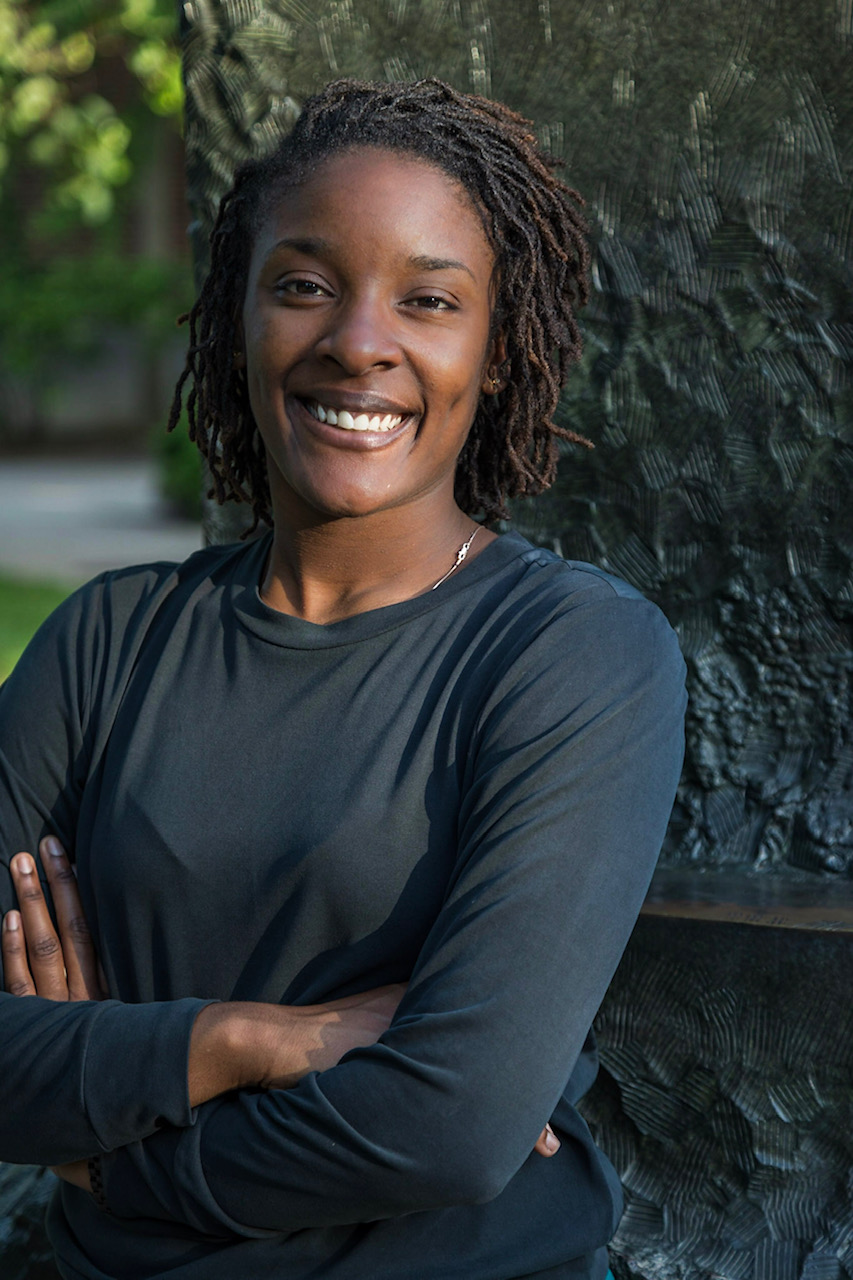 Dr. Amber Johnson
Owner, Kidult Life
Dr. Amber Johnson, a native of Jackson, Miss., is an entrepreneur and techie. She is the owner of The Kidult Life, a lifestyle brand she founded after becoming the first black woman to graduate with a PhD in Computer Science from Purdue University.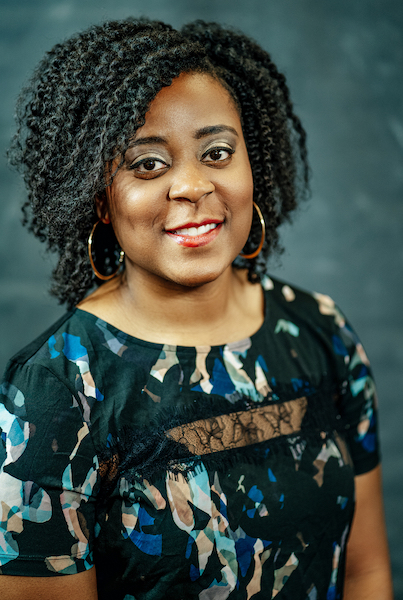 Dr. Nashlie Sephus

Amazon AI & Founder The Bean Path
Dr. Sephus received her PhD from the School of Electrical and Computer Engineering (ECE) at the Georgia Institute of Technology in 2014. Her core research areas were digital signal processing (mainly music, speech, and image signals), machine learning, and computer engineering/science. She recently joined the Amazon AI team focusing on "fairness in AI" and is based in Atlanta.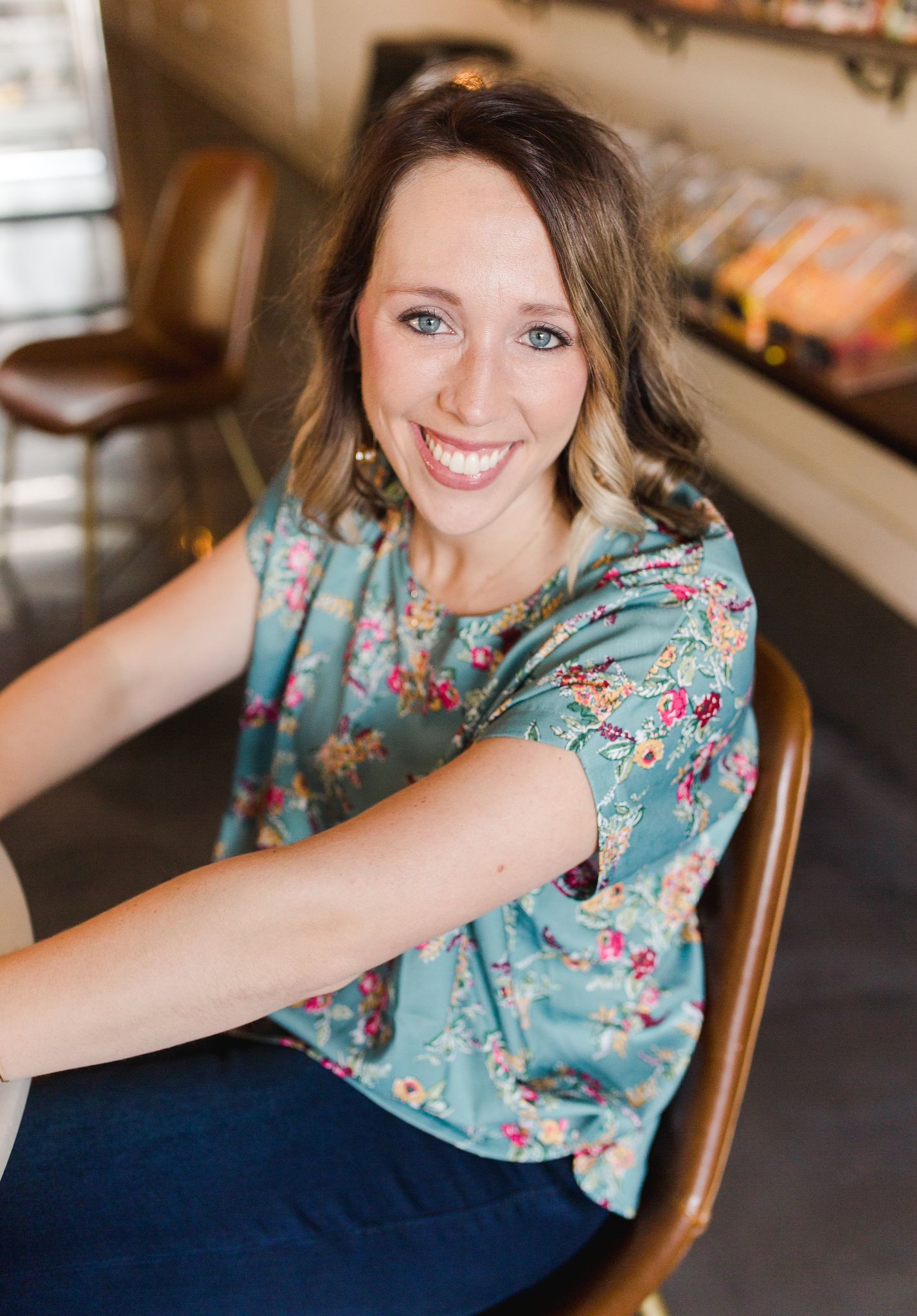 Laura Johns
Laura Johns is Founder and CEO of The Business Growers, a results-driven marketing firm based in Jackson, Mississippi. For nearly 20 years, Laura has led and managed marketing efforts for companies from technology startups and global, multi-billion dollar businesses.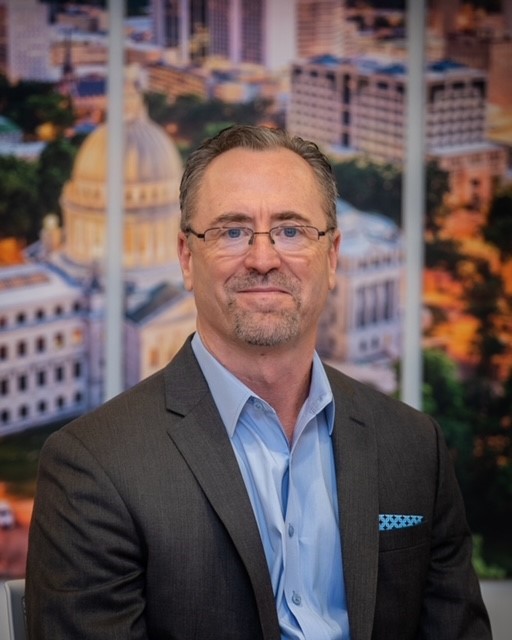 Cliff Obson
Cliff Osbon is a serial entrepreneur who as led several successful ventures. Cliff currently consults for various healthcare industry stakeholders. He and his wife, Angela, own Office Evolution, a flexible office space provider in Flowood.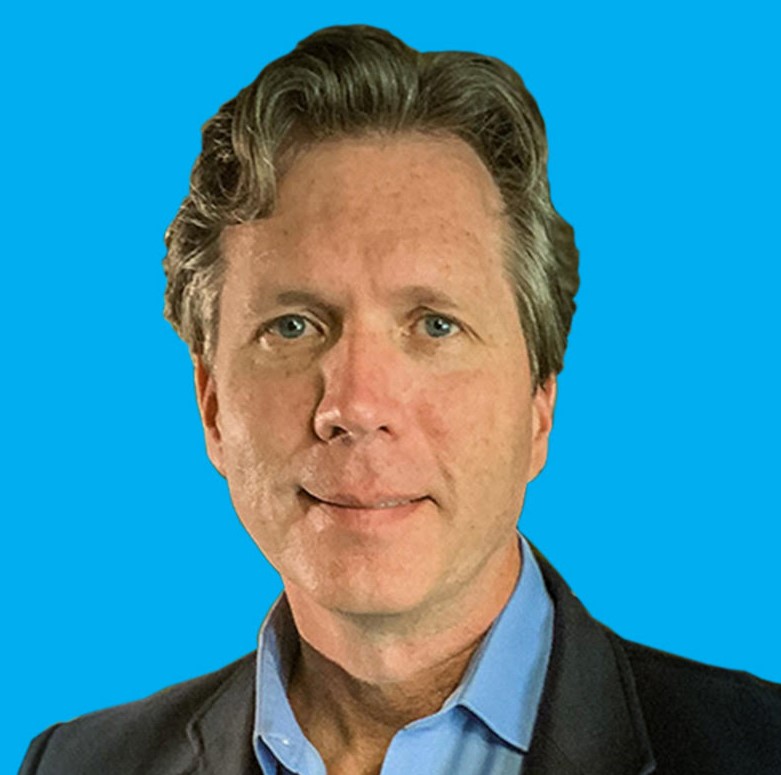 Eric Hughes
As a Brand Manager and Creative Director for leading national brands and award-winning ad agencies, Eric has helped hundreds of entrepreneurs, startups, and national brands create breakthrough marketing strategies and campaigns that disrupt markets, nail goals, and drive results.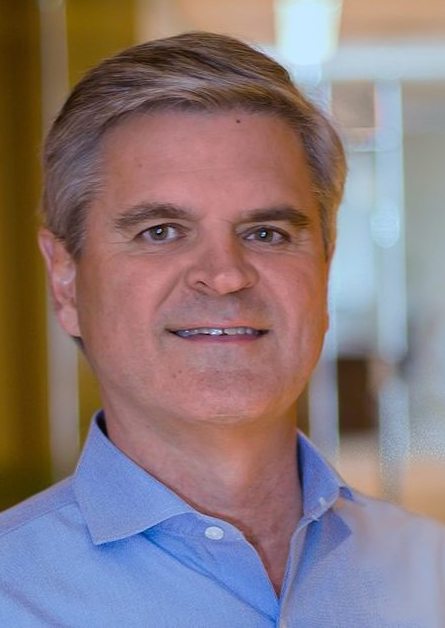 Steve Case
Chairman and CEO; Revolution LLC Chairman; Case Foundation Co-Founder, AOL

Luncheon Keynote:
"RISE OF THE REST"
Steve Case is one of America's best-known and most accomplished entrepreneurs and philanthropists, and a pioneer in making the Internet part of everyday life. Case co-founded AOL in 1985 and under Case's leadership and vision, AOL became the largest and most valuable Internet company driving the worldwide adoption of a medium that has transformed business and society.
Case is chairman and CEO of Revolution, a Washington, D.C.-based investment firm he co-founded in 2005. In 2014, Steve and Revolution launched the Rise of the Rest, a platform to shine a spotlight on entrepreneurs that are starting and scaling businesses outside of Silicon Valley, New York, and Boston. Case was the founding chair of the Startup America Partnership- an effort launched at the White House to accelerate high-growth entrepreneurship throughout the nation. He is also a Presidential Ambassador for Global Entrepreneurship and was a member of President Obama's Council on Jobs and Competitiveness where he chaired the subcommittee on entrepreneurship.
Case serves as Chairman of the Case Foundation, which he established with his wife Jean in 1997.
Case is also the author of New York Times bestselling book, The Third Wave: An Entrepreneur's Vision of the Future.
Registration and sponsorship
Our goal is to make the Conference on Technology Innovation of value for both individuals and corporate sponsors. Please see the items below for details on pricing and registration.
exhibitors & event sponsors
Technology Champion Sponsorship ($1500)
Exhibit space on Innovation Alley, company logo in program and 8 tickets to all events.
Coffee & Contacts Sponsorship ($2500)
Exhibit space on Innovation Alley, company logo in program, special networking event in your booth and 8 tickets for all events.
Innovation Leader Sponsorship ($5000)
Exclusive event sponsorship, premium booth space on Innovation Alley, 10 tickets (reserved table) for all events.
entrepreneurs & executives
Entrepreneur Sponsorship ($250)
Tickets for two and recognition in our program

Executive Partner Sponsorship ($550)
Tickets for four and recognition in our program
Wednesday 7:30 a.m. – 1:30 p.m.
Breakfast
Tech Sessions
Innovation Alley
Luncheon
This conference is for you! We've scheduled special opportunities to meet new people, learn more about colleagues and improve the dialogue on technology innovation in the Magnolia state.